• April 2022 Update on San Diego Real Estate Trends in Mid-Spring •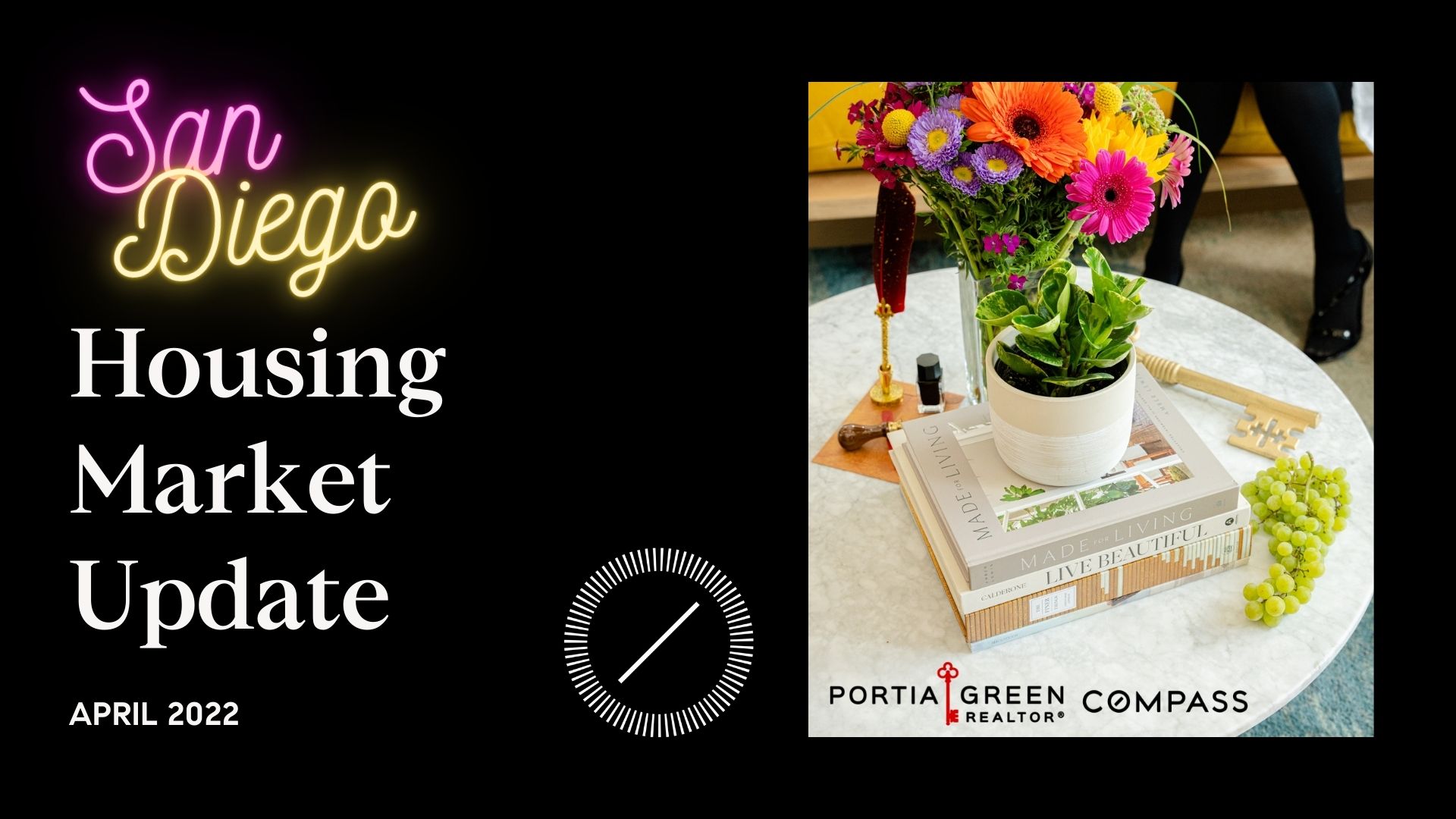 A recent CoreLogic report showed that nationally, home prices increased 21 percent from March 2021 to March 2022, projecting an additional increase of 5.9% by March 2023. In California, property values haven't slowed and home prices are currently at record highs, with California's new median home price reaching $849,080.
In April, home prices continued to grow across all major California regions. San Francisco Bay Area led the way, ticking up by 4 percent from the previous month. All four areas, especially San Diego, have seen a considerable increase in active listings, leaving buyers with more inventory to choose from this summer.
Despite climbing mortgage rates and price increases in most regions, California buyers are not yet pulling back from accomplishing their homeownership goals. Here's a detailed look at April numbers plus a few newly listed properties from reali.com.
San Diego County Market Stats: April 2022
2,102 Homes for Sale
43% Month-over-Month Change
2,800 Homes Sold
-5% Month-over-Month Change
$1.2M Average Price
3% Month-over-Month Change
Want more insight into your specific neighborhood or data insights for your local district? Request a free neighborhood market report.
The Bottom Line
Call us at 858.880.0195 or email portia.green@compass.com to get started with Reali today.

Related Posts
• Compass Named Best Brokerage by Volume • On the heels of…

• January 2023 Update on San Diego Real Estate Trends in Mid-Winter…

• December 2022 Update on San Diego Real Estate Trends in Early…