• These 5 San Diego Neighborhoods Ranked As The Best Places to Live •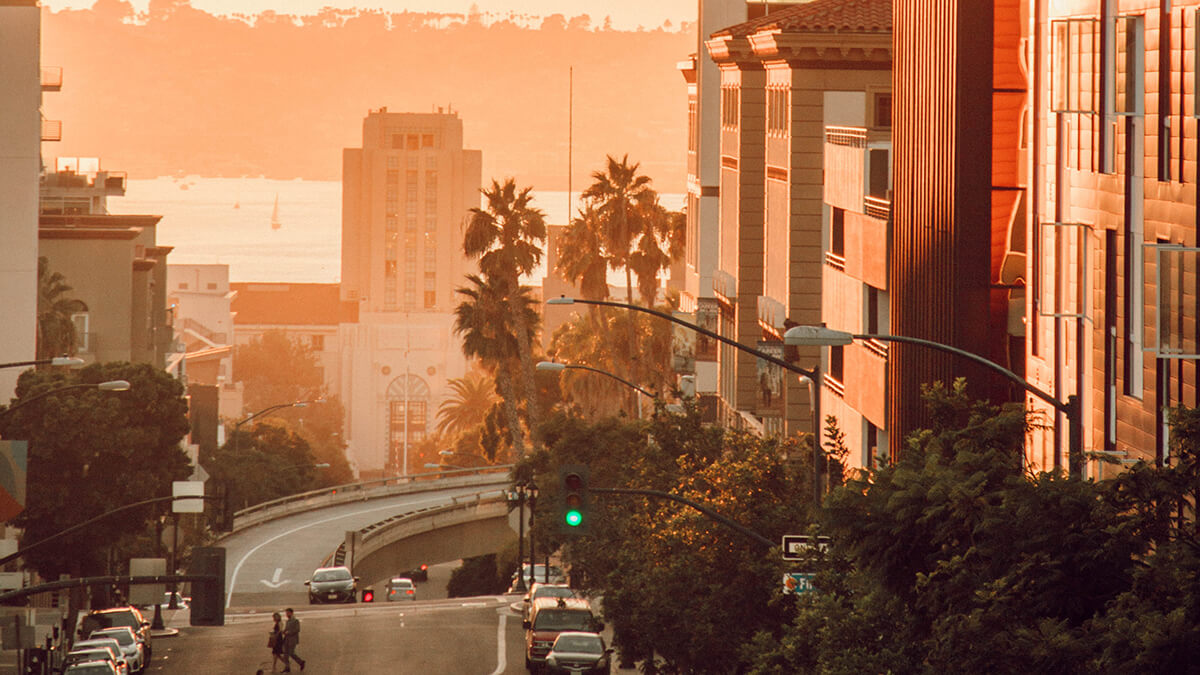 San Diego was recently voted the most fun place to live in the United States — and for a good reason. It's one of the most beautiful, cleanest cities in the United States.
The weather is as close to perfect as it gets, with an average temperature of around 70 degrees year-round. Take advantage of the weather and hit up one of the many pristine beaches, or enjoy various outdoor activities in the area.
San Diego is home to some of the best food around, with more than 7,000 restaurants located within the city limits. The city is diverse with a thriving arts and culture scene, boasting a number of museums, art galleries, botanical gardens, zoos, and more.
San Diego also hosts some of the most superb real estate in California, guaranteed to offer whatever you're seeking in your next home. Let's take a closer look at some of the best neighborhoods to live in San Diego.
Carlsbad
Carlsbad, nestled along the beautiful coastline in North County San Diego, is known for its old European city charm and the ambiance of a typical Californian coastal resort community. Residents of Carlsbad enjoy a quiet neighborhood surrounded by a plethora of natural beauty, complete with all of the luxurious amenities and some of the friendliest neighbors around.
Residents of "The Village by the Sea" enjoy the city's walkability, beautiful sandy beaches, and plenty of things to see and do for the whole family. Carlsbad Village is full of antique stores, unique galleries, local cafes, and restaurants. Carlsbad's real estate ranges from mid-century cottages to lavish mansions in Old Carlsbad.
Median home price: $1.3M
Solana Beach
With a laid-back and welcoming atmosphere, it's easy to see the allure of Solana Beach. Solana Beach, located between Del Mar and Encinitas, is full of small-town charm and a family-friendly atmosphere. Located approximately 30-minutes from downtown San Diego, Solana Beach is also one of the prettiest coastal cities known to be a paradise for surfers and nature lovers.
Check out Solana Beach if you're looking for ultra-luxurious real estate, a one-of-a-kind design district, gated estates with breathtaking ocean views, unique beach homes, or upscale condo communities.
Median home price: $2.0M
Encinitas
If you are looking for a vibrant coastal town with some of the best surfing around, Encinitas may be just for you. This bustling town has been named one of the best surf towns in the world by National Geographic, and the surfing vibes spill over into the laid-back atmosphere. With more than six miles of rugged coastline, Encinitas boasts a number of beaches that are hidden gems and favorites of the locals.
Encinitas real estate offers several golf course communities, and even homes tucked away in a rural setting in Olivenhain. If you're looking for more of a suburban feel, New Encinitas offers plenty of newer homes on larger lots. Encinitas is undoubtedly one of the best places to live in San Diego area.
Median home price: $1.7M
La Jolla
La Jolla offers the quintessential California experience, with luxurious living combined with a breathtaking natural oceanfront setting. Located close to downtown San Diego, La Jolla translated means "the jewel" — and the name certainly fits for this beautiful city. With an impressive seven miles of coastline nestled against steep hillsides and canyons, there is no shortage of views in La Jolla.
Real estate in La Jolla is exclusive and luxurious, attracting wealthy home buyers worldwide. You can find everything from ultra-modern homes to traditional old-world-style Spanish mansions in terms of architectural styles. As you get closer to the coast, prices rise, with many homes offering spectacular views.
Median home price: $2.2M
Cardiff-by-the-Sea
Cardiff-by-the-Sea is technically a community located within Encinitas, but we feel it deserves a callout here with its own ZIP code and unique vibe. Referred to by locals as "Cardiff," the town features expansive, sandy beaches and steep cliffs. With a small population of approximately 10,000, Cardiff-by-the-Sea boasts a strong sense of community with residents who enjoy coming together for local festivals, such as the Dog Days of Summer or Taste of Cardiff. It makes for one of the best places to live in San Diego.
Cardiff's real estate is diverse, with residences ranging from modest single-family homes to luxurious estates with spectacular ocean views. If a low-maintenance condo is more your style, you'll also find that here.
Median home price: $1.9M
The Bottom Line
Most California home buyers also have an old home to sell. But the traditional real estate model is built to benefit lenders and real estate agents — not homeowners. Reali unlocks a smarter, less stressful path to your next home — no double mortgage required. Use our cash to buy now and sell later… it's easier than you think.
If you're dreaming of owning a home in San Diego, we've got you covered. Explore our homes for sale, call us at 858.880.0195, or email portia.green@compass.com to get started with Reali today.
* Median home prices as of December 2021.

Share This
About The Author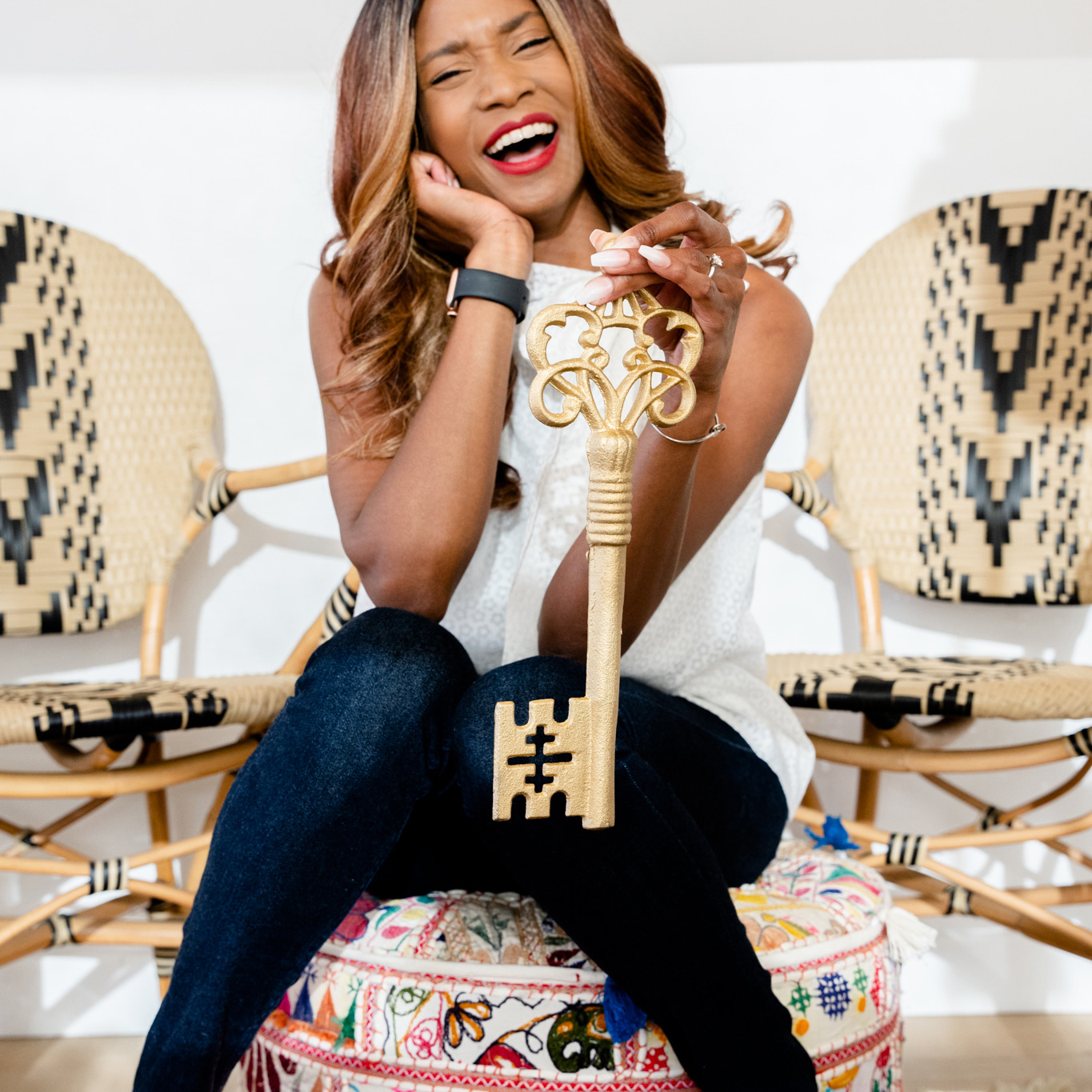 Portia's clients all have a similar story. She feels like a friend and most likely you met her at the kitchen table or huddled up in the living room. Her personable nature and easy going approach attract sellers and buyers alike, in what can be a stressful and emotionally charged experience. An experienced REALTOR® with 15 years experience, she is just as excited about real estate today as she was with her first transaction. Portia remains ever-committed to helping her clients find their place in the world and helping busy people navigate this crazy real estate market like a pro.
Related Posts
• Are We Doomed to High Interest Forever? • When the pandemic…

• How to Buy a House with an ADU to Lease as…

• Weighing the Perks & Risks of FHA 203k Loans • Shopping…