• Taking the Reali App to the Next Level with Even Better Features •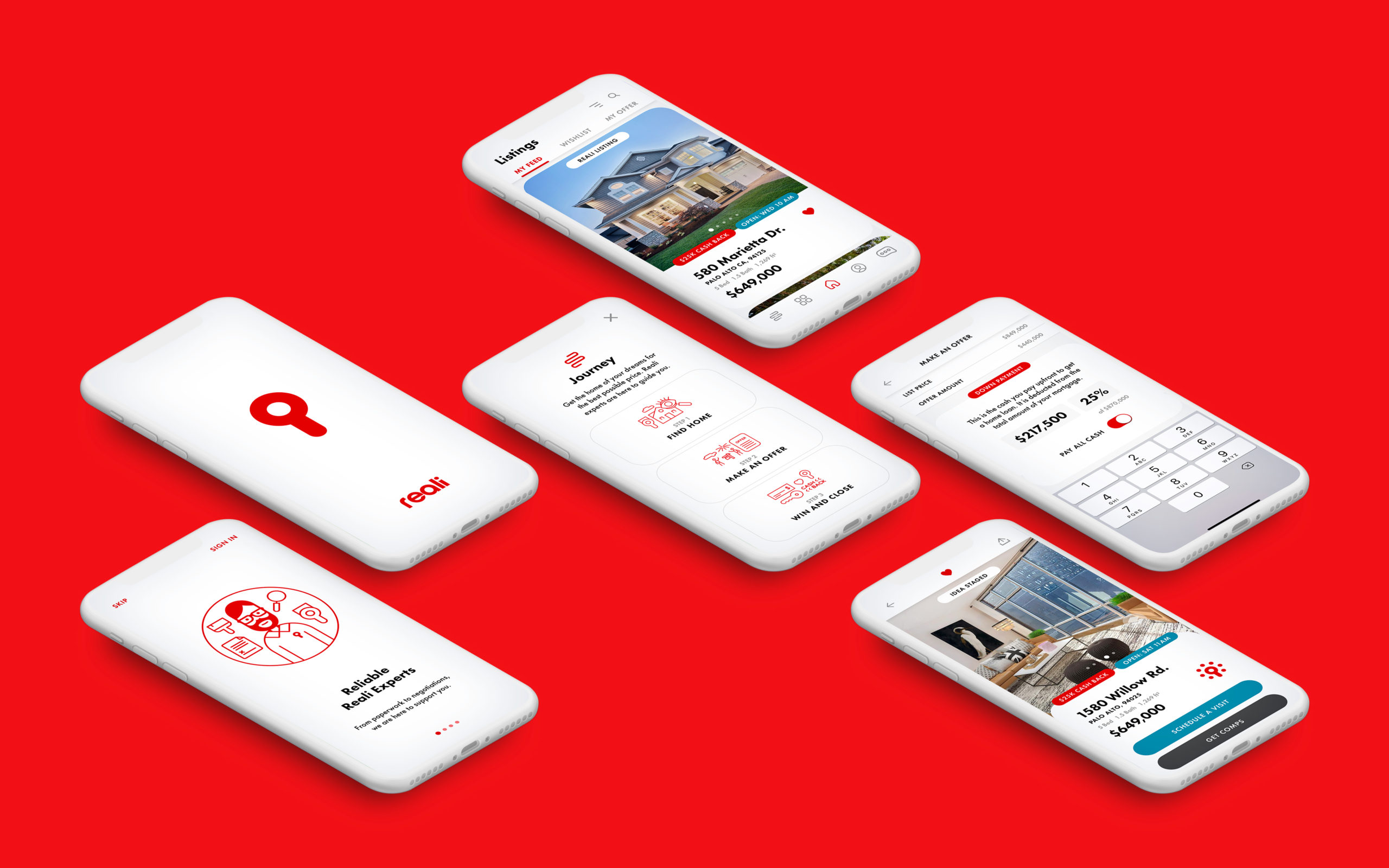 Our team spent the last year designing a new Reali app and back office experience to better support you when buying and selling a home.
We're happiest when we know things. When we have transparency. But most of all, when we feel we have a team we can count on for full support. 
With the all-new Reali app, we made significant changes to help take the stress out of real estate. So now you can access the best tech and people from your smartphone whenever you need them. 
To take the Reali app to the next level, we designed it to provide visibility at every step. New navigation makes it easy to explore and quickly access key features. Use the app to get real-time updates, manage documents, chat with your agent, track your offer and more. Wondering where you are in the process? You can see everything that's happening behind the scenes right from the Journey. And soon, you'll be able to use the app to manage even more of the real estate process like co-buying and managing the sale of a home.
Here's a quick rundown of key features in the updated Reali app: 
Your End to End Journey
See where you are and what is coming up, every step of the way. 
Improved Search & Discovery
Save your favorite homes, book tours, and get free property reports. 
Your Control Center
Quick access to everything you need – visits, documents, and your Expert team. 
PricePredictor™
Use the PricePredictor to see what the most competitive offer is. 
Offer Management
Manage your offers from draft through won, getting live updates throughout the entire process. 
Expert Support
From open houses to closing the deal, our Experts are available via in-app chat.
Get the new Reali app for iOS or Android.
The Bottom Line
Call us at 858.880.0195 or email portia.green@compass.com to get started.

Related Posts
• Reali App Expands with Innovative PricePredictor™ Tool • Today we are…

• How to Get Reali Verified & Why It's Important • Getting…

• Real Estate Marketplace Reali Secures $2 Million Seed Round From Top…