• Happy Compass Clients Share Their Experience Using Buy Before You Sell •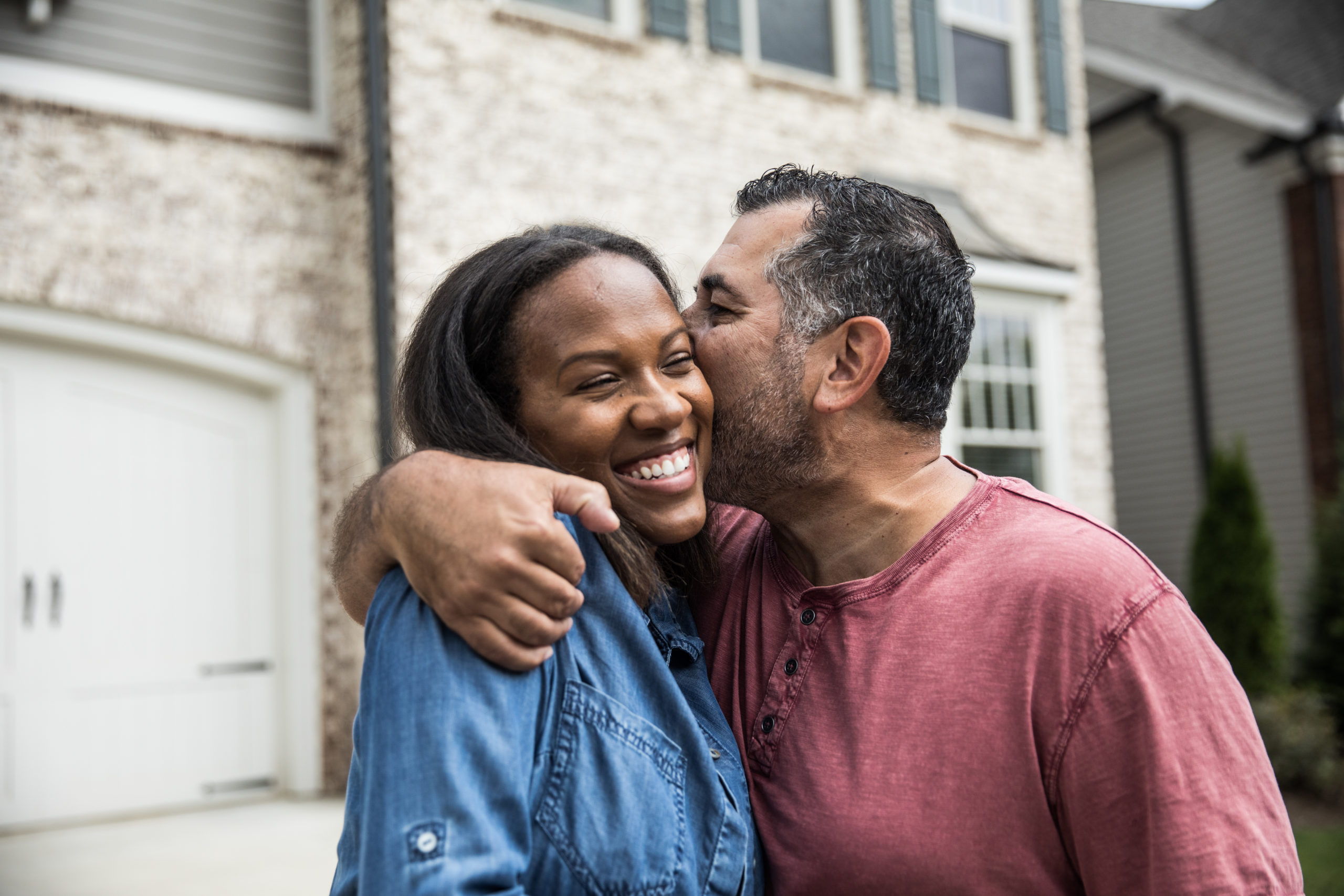 Like many home buyers, Eugene and Lydia outgrew their home and decided it was time to buy a new one. They decided that they not only wanted a bigger home, they also wanted to move to Sacramento. Here's their story.
Lydia and Eugene both quickly realized how frustrating it can be to try to buy in a sellers' market. "The market is crazy. Homes are literally flying off the market in a couple of days with competitive bids. We were getting outbid every step of the way," explains Eugene.
Fortunately, Lydia found Reali and the Reali Buy Before You Sell program (formerly Reali Trade-In). Eugene was skeptical at first, thinking it was too good to be true, but he was willing to listen. "We were super frustrated because we were doing everything right, but still getting outbid.
One house, we even put in a bid of $70,000 over the asking price and we still didn't get it. My sister explained that buyers were coming in with cash, so I realized that we need to be able to make a cash offer, in order to be as competitive as possible. That's when she suggested Reali," says Lydia.
Reali Is A One-Stop-Shop for Real Estate
One of the biggest benefits of working with Reali is the ability to manage all steps of the home buying and selling processes under one roof. When Lydia met with her agent, he explained that Reali is a one-stop-shop. "So they're the agents, we could do our loan through them… we could do everything through them, so it really benefits everybody."
The couple quickly realized the benefits of working with a team that could handle all of their needs throughout the transaction, especially in a market like this. In a seller's market, minutes and hours often matter — and can even make the difference between having an offer that is accepted and missing out on yet another home. Having one point of contact you can turn to, whether you need to schedule a tour or check on your loan, can make a tremendous difference when you are buying and selling a home.
"From start to finish, it was amazing. Within two weeks, we had an offer accepted. In 12 days we were moved in. Two weeks after that, our other house sold and 21 days after that, that house closed. A week after that, we bought this house back from Reali. We've even said to ourselves, 'that was eerily smooth.' And we've never heard that from anybody who's in this situation."
Eugene elaborates, "Especially in this market… from the time we bought the house to the time we sold our house, it was a two and a half month process. It was great. From the time that we found Reali, we were in contract within two weeks, which was so far above and beyond our expectations."
Reali Agents: Experts in Buying & Selling
One of the biggest benefits of working with Reali is our people. Our agents are experts in their local market, and they have the expertise and experience needed to help you not only sell your home for top dollar, but also help you craft an offer that will be accepted, even in the craziest market.
Lydia explains what it was like selling their home with their Reali agent. "Lynette came in, she walked in the house, she looked around and said 'do this, do this, do this, and this is what we're going to list it for.' She sent me houses as a reference to prep our house. I knew immediately that she was a veteran, that she had experience. And that made me feel really comfortable because she came in with confidence. She told us what we needed to do, we did it, we got the results we wanted. It was a dream experience."
But what about buying their new home? "Our buying agent, Larry, was great. Everything we would ask for is exactly what we got. We had a price range we wanted to stay in, and that's exactly what he gave us. He would have an entire list of homes to show us, so when we would come up for tours, he would spend 3 or 4 hours with us on the weekend — but it only took two weekends because he got the deal done so fast," Eugene recalls.
So what did they think of their overall experience with Reali? "Simple: consummate professionals all the way around."
Reali Has A Focus on Flexibility
When buying and selling real estate at the same time, especially in a competitive market, it's important to remain open to outside-of-the-box solutions and to think beyond the traditional real estate model. This is where Reali's Buy Before You Sell program really shines. When asked what they would say to anyone who is on the fence about trying Reali Buy Before You Sell, Lydia and Eugene are clear. Eugene says, "I would tell you this: if you don't want to wait for months at a time, get outbid and then watch housing prices go through the roof, you might want to jump on this now."
"I would say run, don't walk. Run. Just do it," Lydia adds. "Sometimes there are these new, innovative programs and they're outside of the box and people are stuck in this box, this traditional model. But things progress, and things get better. And the people who are able to be more open-minded and take those opportunities are people who are generally more successful and have a better experience."
Benefits of Reali Buy Before You Sell
With Reali Buy Before You Sell, you can move into your new home before your old home sells. The transaction is stress-free, simple, and convenient. With Reali Buy Before You Sell, you buy your new home first, and then Reali sells your old home on your behalf. Once you find your new home, we take care of the rest. We'll even pay for and arrange the cleaning and staging of your old home once you move out. Reali Buy Before You Sell alleviates the stress and financial pressure that often comes along with buying and selling a home at the same time. You won't have to worry about juggling and paying for two mortgages while your old home is on the market.
Here's how Reali Buy Before You Sell works:
Get pre-approved. Quickly and easily find out how much you qualify for by getting pre-approved through Reali Loans.
Find your new home. Once you find the home that's right for you, we will make a competitive all-cash offer on your behalf — making your offer stand out and increasing the likelihood that your offer will be accepted.
We'll sell your old home. We'll help get your home looking its best and sell it for top dollar.
Buy your new home back from us. Lastly, once your old home sells, you use the proceeds to buy your new house back from us at the original purchase price, regardless of market conditions or changes.
Think Reali Buy Before You Sell is right for you? Contact us today to find out how we can help in your home search.
The Bottom Line
Call us at 858.880.0195 or email portia.green@compass.com to get started with Reali today.

Share This
About The Author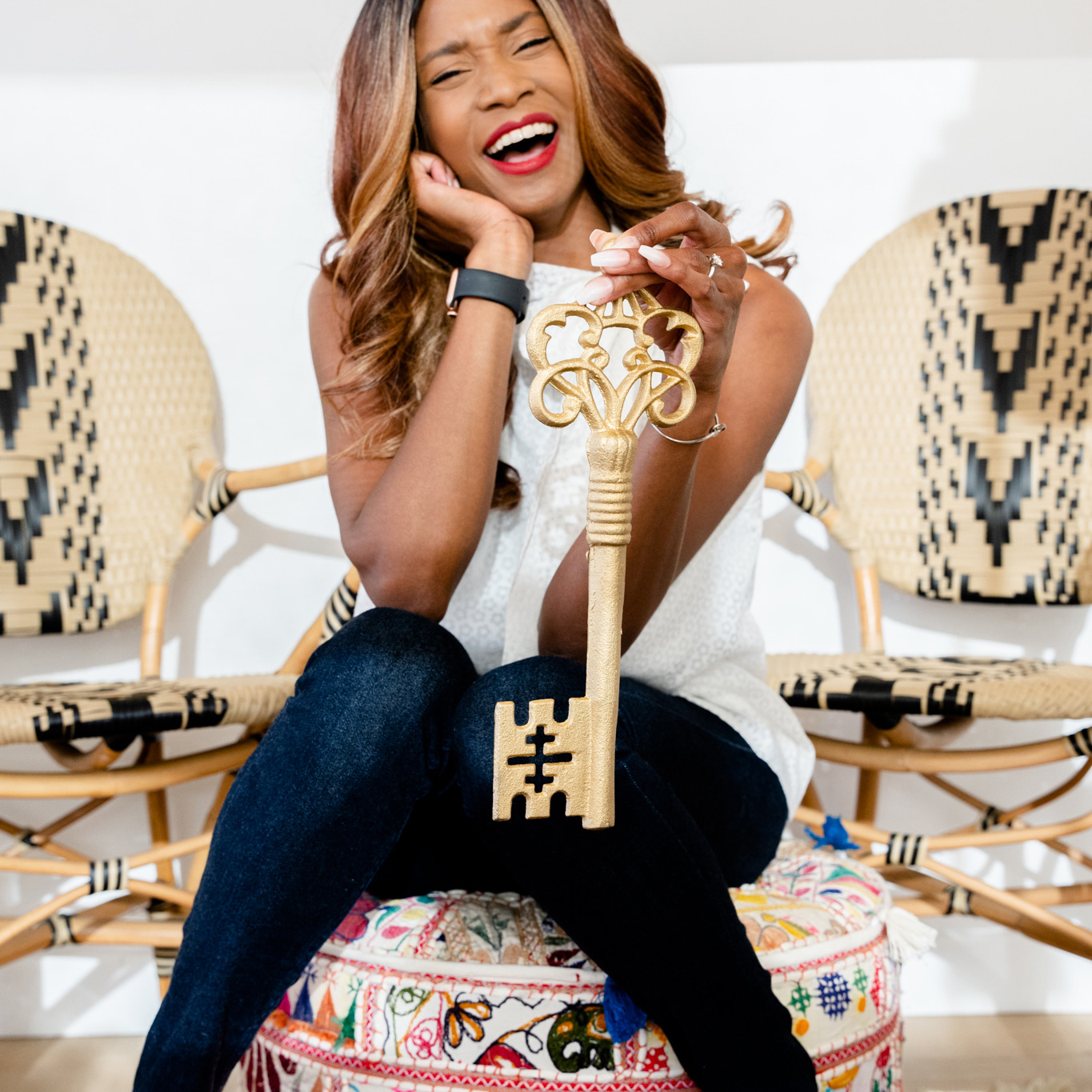 Portia's clients all have a similar story. She feels like a friend and most likely you met her at the kitchen table or huddled up in the living room. Her personable nature and easy going approach attract sellers and buyers alike, in what can be a stressful and emotionally charged experience. An experienced REALTOR® with 15 years experience, she is just as excited about real estate today as she was with her first transaction. Portia remains ever-committed to helping her clients find their place in the world and helping busy people navigate this crazy real estate market like a pro.
Related Posts
• Are We Doomed to High Interest Forever? • When the pandemic…

• How to Buy a House with an ADU to Lease as…

• Weighing the Perks & Risks of FHA 203k Loans • Shopping…