• Cue the Confetti, We're Turning Five! •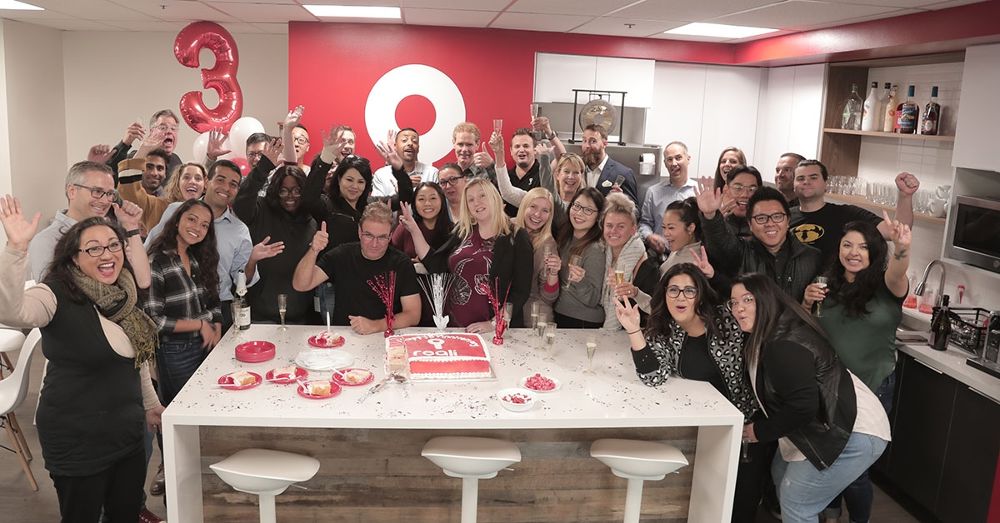 It's official: Reali is celebrating its five-year anniversary. This is a milestone for any brand, but especially for a startup. Here to tell you more about our history is Tyler Baldwin, Reali's Chief Executive Officer.
We recently sat down with Tyler to talk to him about all things Reali, real estate, and more.
Q&A with Tyler Baldwin, Reali's Chief Executive Officer
Let's start by talking about your "Reali happy moment." What gets you excited every morning when you think about Reali?
Real customer stories. I love hearing about a customer trying to buy a home and finally winning it with our help. I also love seeing posts on social media of happy customers standing in front of their house, smiling.
The other thing is the growth of this company. I used to know everybody, it was so small but I don't personally know every employee anymore. Meeting new employees represents the excitement that we've been able to scale. Not every startup survives to year five. And the fact that we've been able to scale, despite lots of punches and keep going? It's a testament to both our awesome employees and customers.
Let's go back to Reali's mission. What is the problem that Reali is trying to solve?
Ultimately, buying and selling a home is stressful, complicated, and expensive. And there are many elements to that problem. Our core customer is a simultaneous buyer and seller, which represents about 60-65% of the market. And there are a lot of challenges in that.
First, it's tough for a customer to buy a home in our current supply-constrained market, when there are 20+ competing offers— and many of them are all cash. And this is not just a COVID issue, where demand surged. We have a fundamental shortage of housing stock, missing as many as six million units across the nation, and this problem is particularly severe in California.
Then add on the complexity of trying to buy and sell a home simultaneously and it's really, really challenging. You have a customer who has the equity trapped in their existing home, and they're trying to figure out how to sell. Do they move in with their in-laws, try to do a contingent offer, qualify for an expensive bridge loan or try to carry two mortgages at the same time?
So the problem we're trying to solve is to help a customer win their next home in a supply-constrained market. And we're making that accessible through the Trade-In and Cash Offer products and accompanying services, like mortgages.
This is a problem that's not going away anytime soon. Our products really enhance our customers' ability to win in a highly competitive market.
Reali recently closed on $250 million in funding. So, what's next? What does the next five years look like for Reali?
Over the next two years, it's about doubling down on our core products of Trade-In and Cash Offer and getting them in the hands of more people. Our goal is to make the customer experience with Reali a truly amazing and simple one that's accessible for as many people as possible. This means going deeper into our existing markets and building a consumer brand in each one to raise awareness of our products.
Longer term, we will be adding additional services to support the whole consumer lifecycle. Right now, we offer loans, escrow, and title in addition to our core products. In the next few years, we want to add home insurance, home warranty, mortgage servicing, home remodeling, and other home services so we truly become a one-stop shop for the entire home ownership journey.
What's the best piece of business leadership advice you ever received?
Be uncompromising in solving for your customers' needs. As a consumer-facing brand, our anchor point is our customer. That means we prioritize their experience and pain points first. That may sound obvious but it's less obvious when we have to make a choice between solving for a customer pain point versus an internal pain point. Fred Kofman, a world-renowned economist and executive coach, calls this optimizing the system versus the sub-system. You should always choose to optimize the system to achieve the mission of the company — delighting our customers — versus optimizing the individual sub-systems inside the company. Ultimately when you solve for the consumer first, then the business model will work itself out.
A concrete example of this is when Reali first launched, we thought we knew what the customer wanted — a self-service app with very low fees to buy a home. We dictated to the customer how to communicate with us — online through an app. Customers had to print out and take pictures of their bank statements and upload them into our app. Although this was efficient for us, we had to take a step back and ask the customer how they wanted to communicate with us. Sometimes they wanted to be able to send an email with their documents for example, which meant Reali manually uploading those documents on the other side. This created more work for us but a better customer experience for them. Eventually, the internal systems will get designed around solving for the customers' pain points.
What are the principles that guide how you lead Reali?
My first focus is on building the foundation of why we are here, which is the mission and vision. Our values are then how we go about achieving that mission and vision. And we have to stay true to all of those as we grow.
Earlier this year, we redefined our values and there are three in particular that show up most in how I lead: be compassionate, be radically transparent and challenge the status quo. First and foremost, you have to be compassionate, showing empathy and consideration to each other in our work every day and with our customers. No one wants to show up to work with jerks. As Ted Lasso has shown us, success and kindness are not mutually exclusive of each other.
Second, approaching the business with radical transparency is important in our data, decision-making, and relationships. To make good decisions, you have to understand the data and be transparent about it, even if you don't always like what the data is telling you. Same thing goes with transparency with our customers and each other. If you don't know what's broken, you can't fix it. It's imperative we create an organization where there is psychological safety so that people feel empowered to share what's working and what's not.
Third, once you understand something is not working, you have to be willing to challenge the status quo and change it. It's our obligation to challenge the decisions we make. We had to upend even some of the assumptions Reali was founded on to create a better consumer experience today. We can't just challenge the status quo of the broader real estate industry, we have to be willing to question ourselves and each other. That is how we evolve.
Ready to start your journey into a new home?
With local agents and smart financing, we'll help get you there faster, and without having to jump through the traditional hoops and hurdles.
The Bottom Line
Call us at 858.880.0195 or email portia.green@compass.com to get started with Reali today.

Share This
About The Author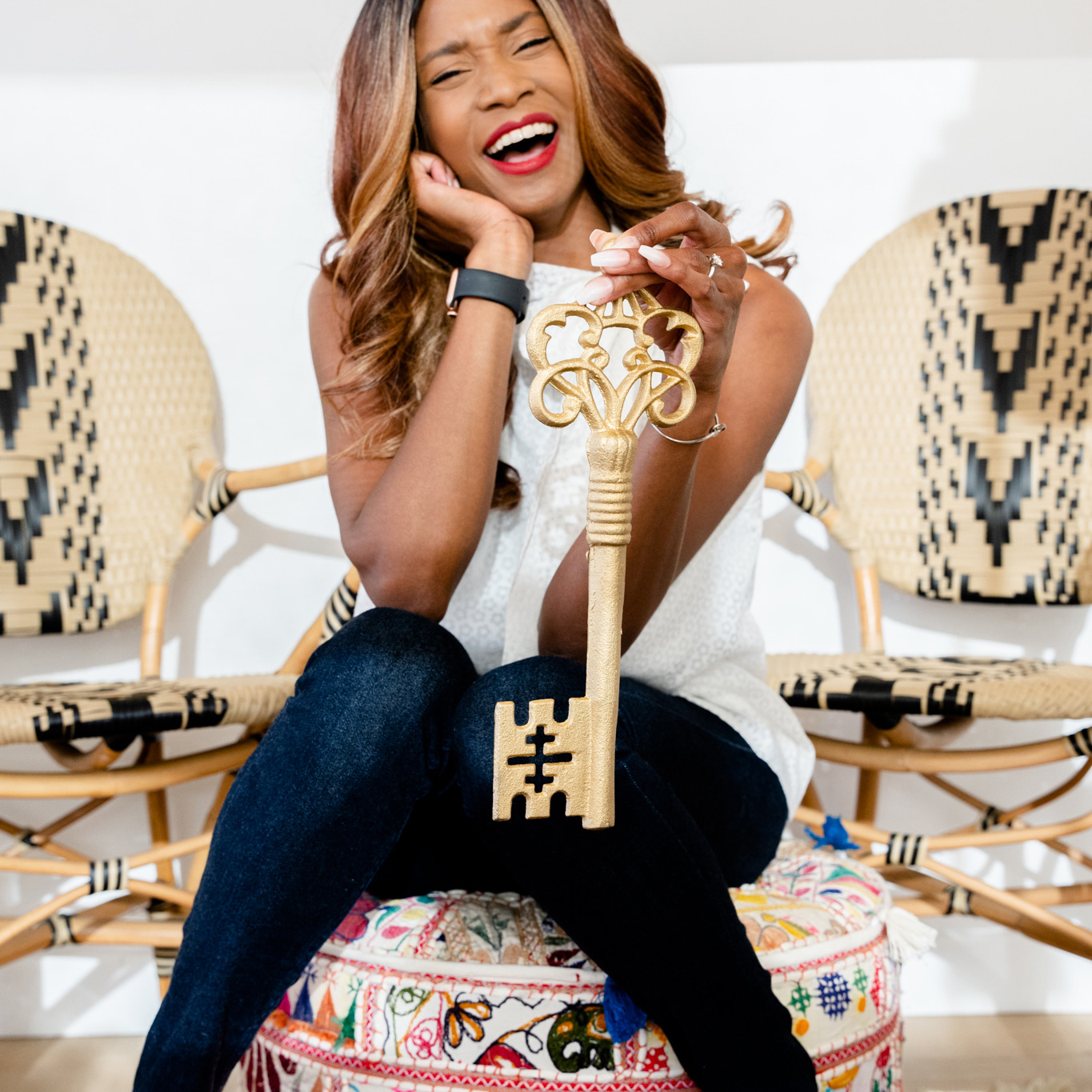 Portia's clients all have a similar story. She feels like a friend and most likely you met her at the kitchen table or huddled up in the living room. Her personable nature and easy going approach attract sellers and buyers alike, in what can be a stressful and emotionally charged experience. An experienced REALTOR® with 15 years experience, she is just as excited about real estate today as she was with her first transaction. Portia remains ever-committed to helping her clients find their place in the world and helping busy people navigate this crazy real estate market like a pro.
Related Posts
• Rave Reviews for Compass Are In • With big-ticket items like…

• Everything You Should Know About Hiring Reali as Your REALTOR® •…

• Taking the Reali App to the Next Level with Even Better…