"Your Neighbor on Washington Street"
"Branding = Listings" Webinar
Portia has been supporting homeowners since 2008. She landed her first real estate job in college and aced the exam before finishing her degree. As a Reali agent, Portia offers a wise, no-nonsense way to sell your home fast – for the best price, with the least hassle.
Her mantra is for you to be ready to sell your home and feel good about that first. She knows that home inspectors always find a problem; that drones take some of the best photos in town; and that her eyebrows will grow to the floor in the time it takes her to read everything that's happening with your HOA, but that doesn't mean she won't do it anyway. Eyebrows be damned!
You'll always need a place to unplug, connect, dream, grow, or just be yourself. That makes what Portia does even more meaningful. She's ready to go the extra mile to help you find just the place. With her extensive real estate background and home marketing skills, she's got tons of options to get you where you want to go.
So don't be afraid to reach out. Selling houses is her jam!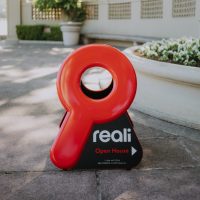 The best instrumental jazz songs to highlight home acoustics and set the sound stage for an Open House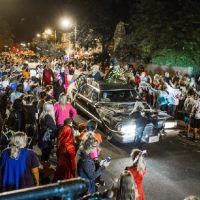 Because there are far more spooky songs out there than Thriller, Superstitious, and the Monster Mash
⭐⭐⭐⭐⭐

"She is very professional and polite. Portia expressed her opinions very clearly, and appropriately critically when necessary, which made decision-making easier. It turned out to be a very enjoyable experience. "

Hu Family
Condo Seller Testimonial
⭐⭐⭐⭐⭐

"We were first time homebuyers who had little idea how the whole process works. Portia seems to work 24/7 and was always quick to respond to all of the questions we had along the way, from the first open house thru closing."

Scofield Family
Condo Buyer Testimonial
⭐⭐⭐⭐⭐

"Portia was a great resource to find out very small details of the property as this was my first time home buying experience. I am thankful for her easy going nature and willingness to help me in every possible way."

Ruiz Family
Home Buyer Testimonial
⭐⭐⭐⭐⭐

"Portia helped us sell our home and work through a rent-back so we had extra time to move into our new house with cash in hand. We are grateful for all the support she provided."

Crnolic Family
Home Seller Testimonial
San Diego Home Pricing & Listing Expertise
What sets Reali apart from the rest? Our commitment to an honest, transparent experience, for starters.
Reali began with the belief that the real estate industry needed to change to better serve its clients. That's why we're available seven days a week, from 9AM to 8PM via the Reali app, text message, email or by phone. Even on Christmas Day, New Year's Eve, and Thanksgiving!
One reason Reali is such a unique model is our REALTORS® have years of experience as local real estate experts who live, work, and thrive in our communities. When you work with Reali, you're working with a team who uses smart workflows to drive the decision-making process so you always have data to back your decisions. It's a big leap forward in an industry that was built on relationships.
With Reali, you get more from every interaction and transaction you have with our team.
Thinking of selling your home in San Diego? Let us take the stress out of the process. We'll get top dollar, or we don't take a commission.
Request your free, no-obligation Comparative Market Analysis
Serving San Diego County from the coast to the border, we're your local experts.
We're just a click or call away.
Call us at (858) 880-0195 to book an appointment.