• Compass Named Best Brokerage by Volume •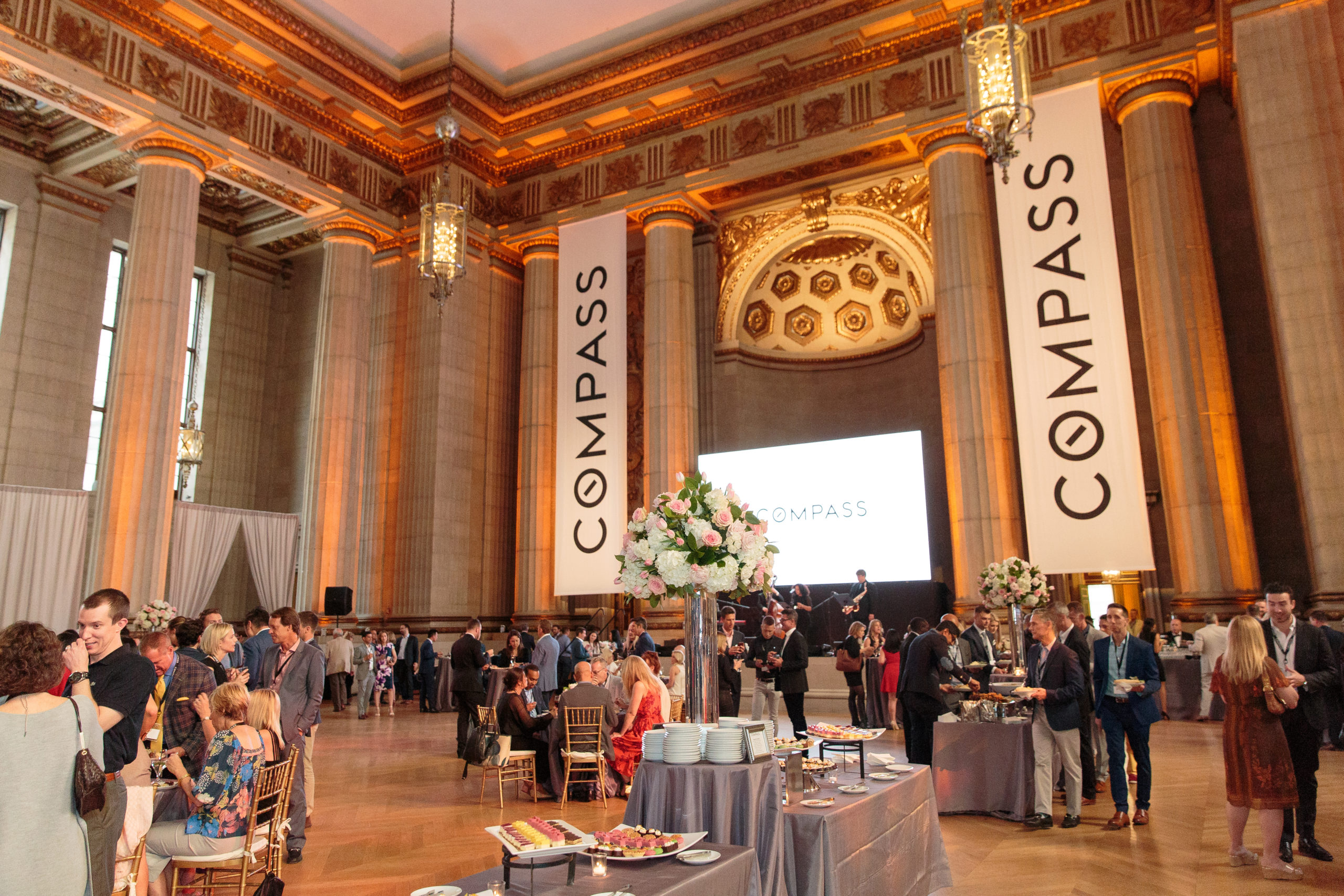 On the heels of a record year in the bustling luxury real estate market, we're thrilled to announce that Compass leads the charge with the most luxury market share of any real estate brokerage in San Diego.
Compass ranked as the #1 luxury real estate brokerage in San Diego County by total sales volume and total units sold for 2022. Compass San Diego also holds the #1 market share in San Diego County, Metro San Diego, South County, Inland North County, and North County Coastal.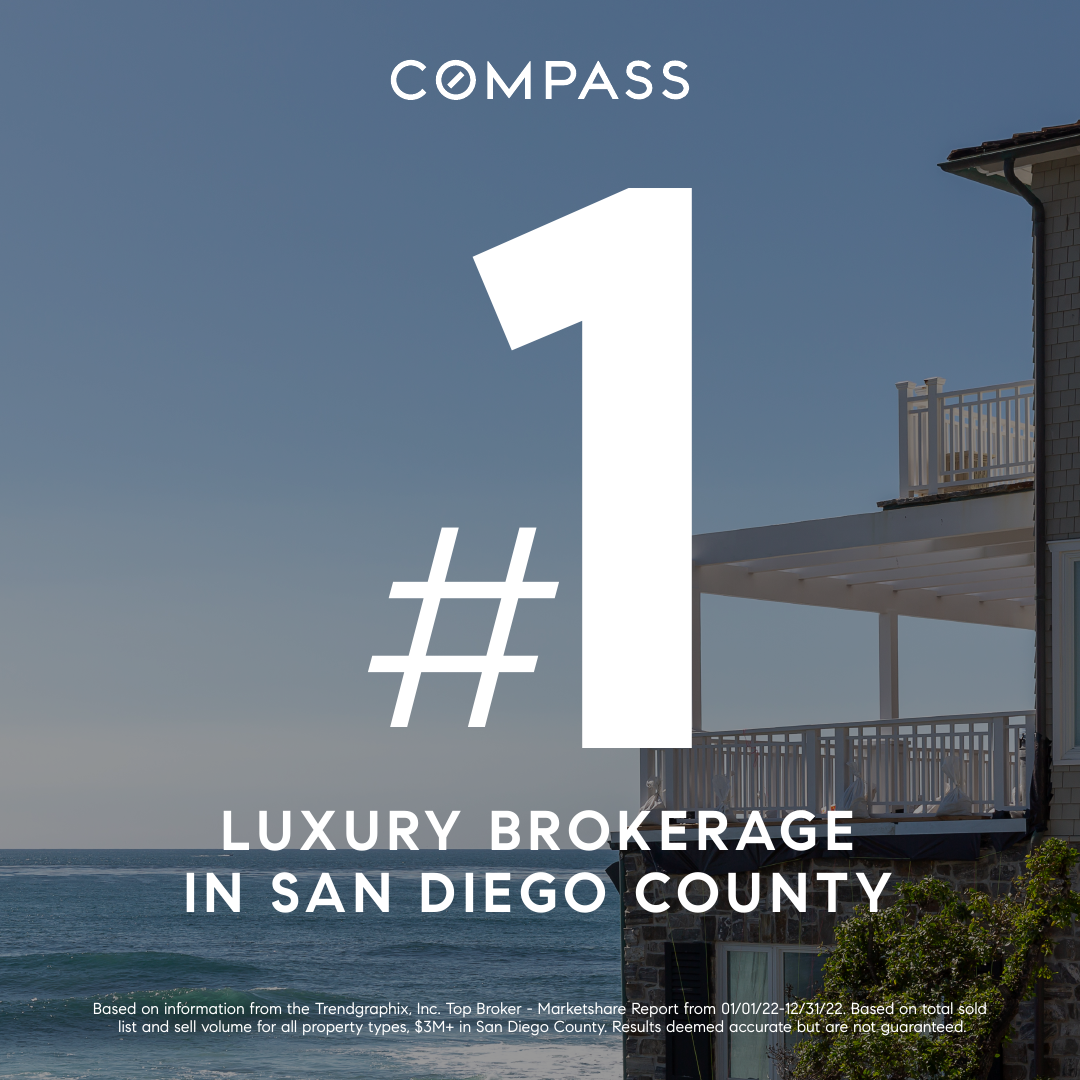 Up and down the San Diego coast, our agents have proven a powerful force in the luxury market, securing more sales than any other real estate firm. Compass has ten real estate offices in San Diego that rapidly gained popularity due to our client-centric approach and cutting-edge technology. We are committed to providing top-notch services to both buyers and sellers, making us the best real estate company in San Diego.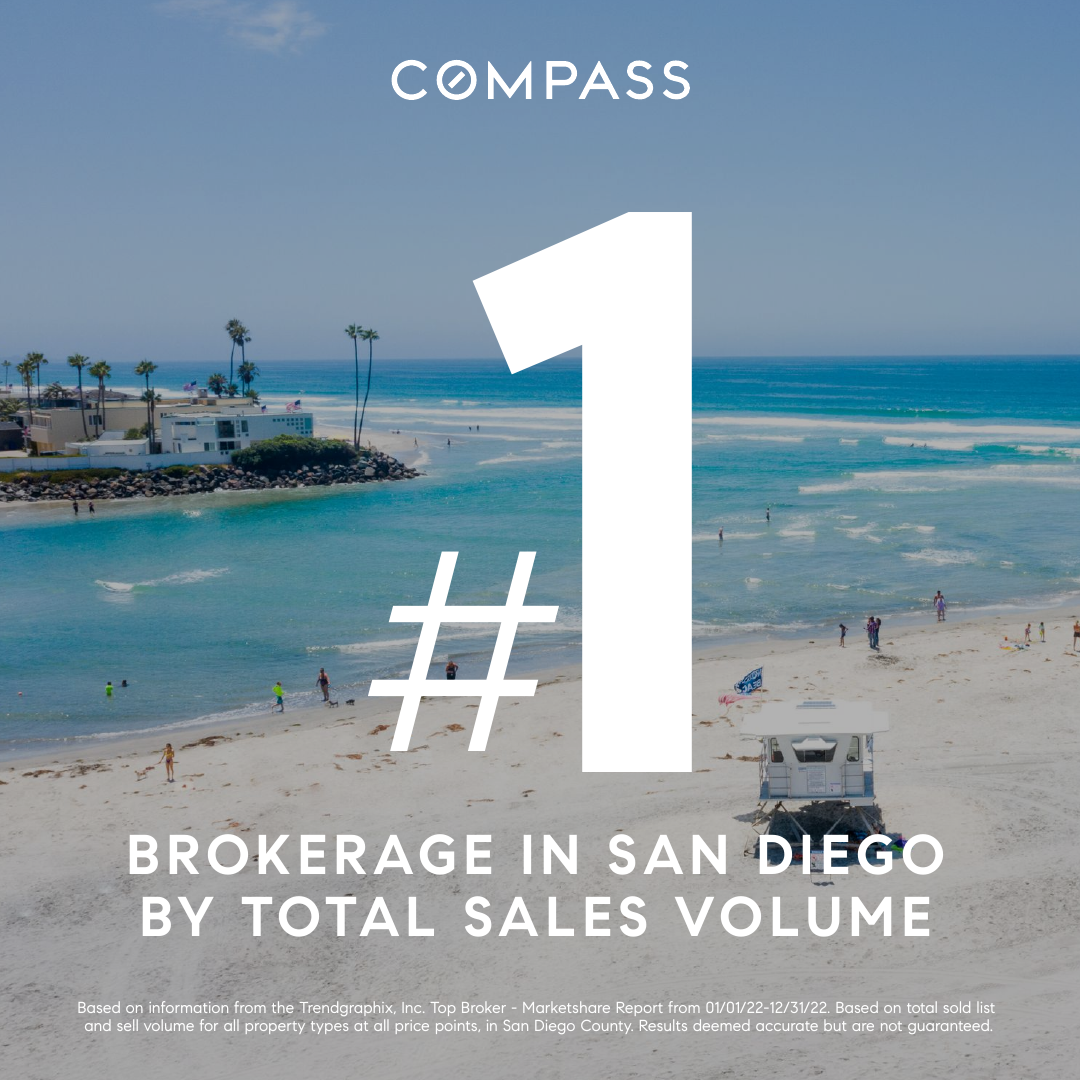 Compass is a modern real estate company that understands the importance of professionalism in today's market. We're inspired by integrity, entrepreneurial spirit, and commitment to guiding our clients home.
Our real estate agents are experienced professionals who are excited about selling our cities, streets, and homes. Compass has invested in state-of-the-art tech to provide the best possible experience to our clients. The Compass platform includes a user-friendly website and mobile app that allows buyers and sellers to search for homes, schedule appointments, and access detailed property information. This makes the home buying and selling process more convenient and accessible for clients.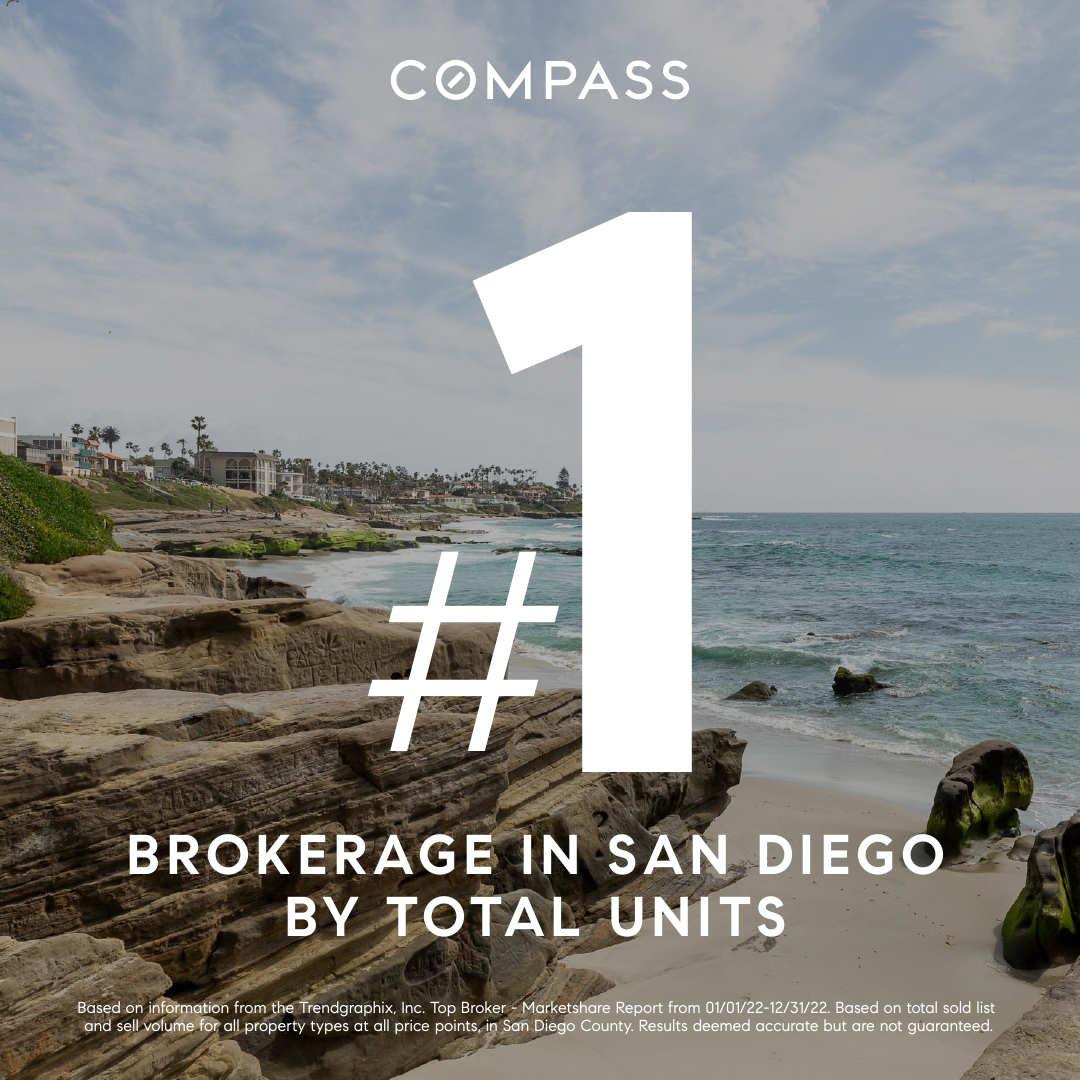 One of the key factors that set Compass apart from other real estate companies in San Diego is our focus on building long-term relationships with our clients. Compass agents are highly trained real estate professionals who prioritize the needs of our clients above all else. We work closely with their clients to understand their goals and preferences, and then use their expertise and knowledge of the local market to help them find the perfect home. This personalized approach has earned Compass a reputation for exceptional customer service in San Diego.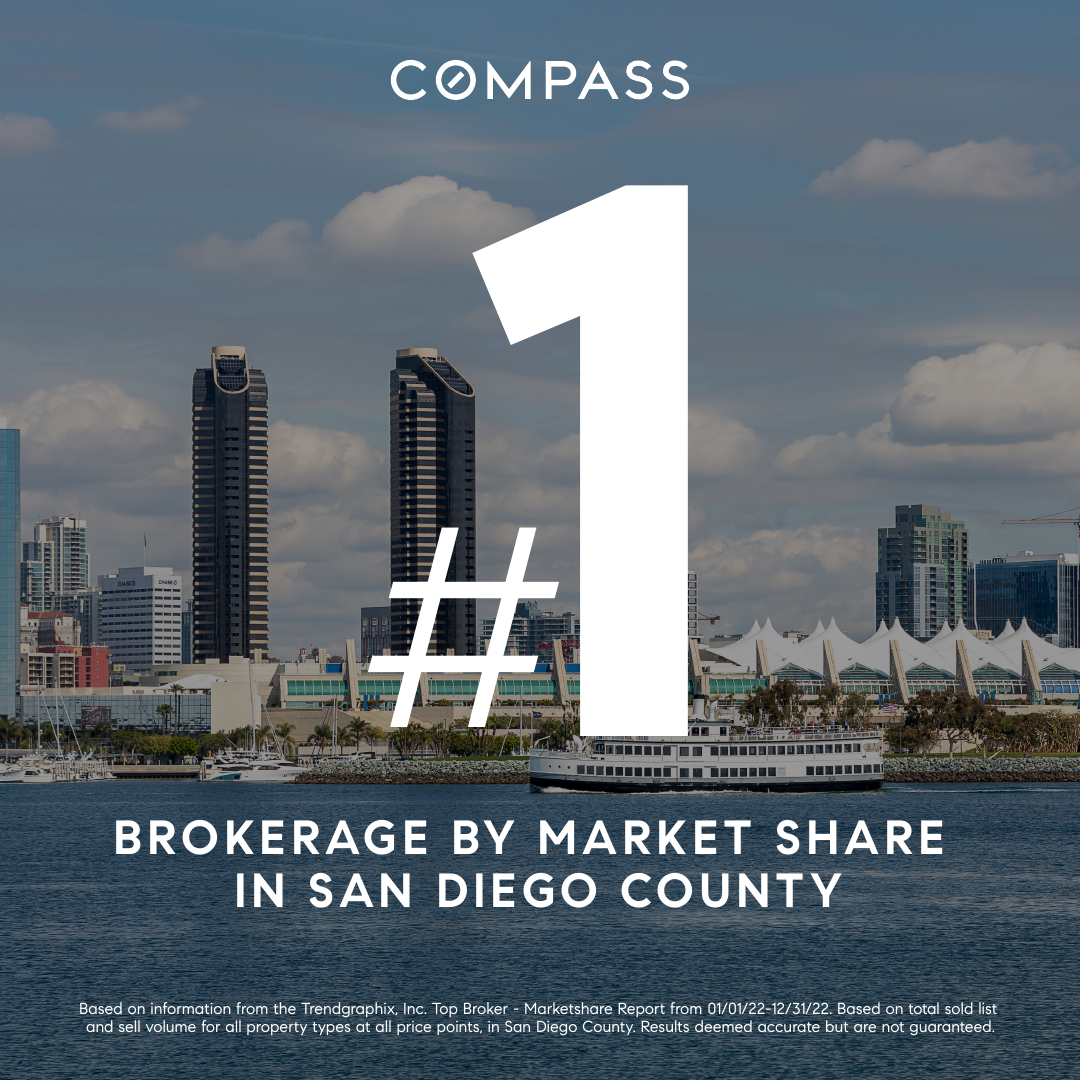 Another advantage of working with Compass is our extensive network of real estate professionals. Compass has a large team of agents who are connected to a network of top brokers, appraisers, and other professionals in the industry. This network allows Compass agents to stay on top of the latest market trends, and gives them access to a wider range of properties and potential buyers. The result is a faster, more efficient buying and selling process for clients.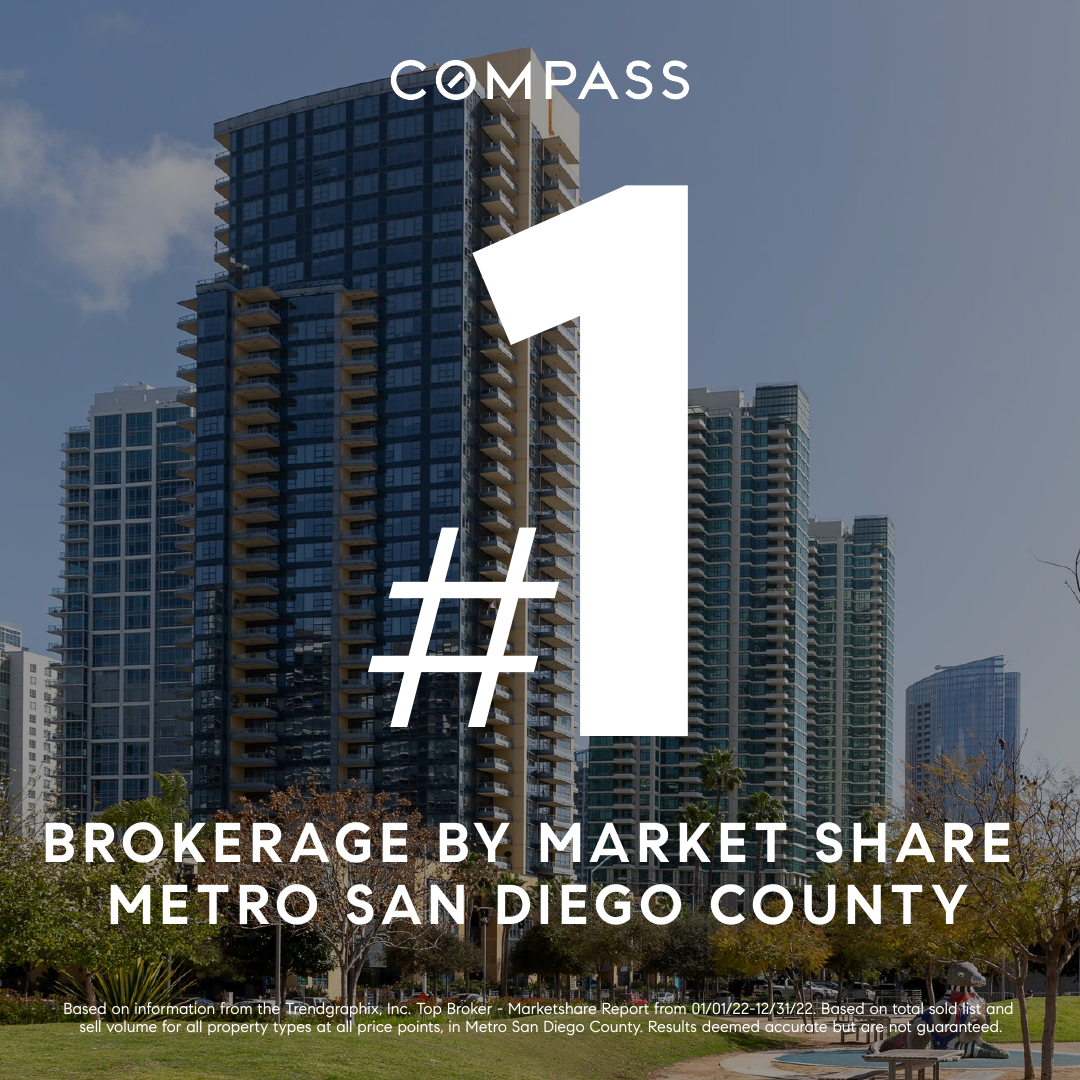 The snapshot of 2022 showcases our stellar performance in housing markets throughout San Diego. Compass has also demonstrated a commitment to sustainability and community involvement. We have partnered with several local organizations and charities, and our agents regularly participate in volunteer work and fundraising events around San Diego County. This commitment to giving back has earned Compass a reputation as a socially responsible company that cares about the well-being of the communities we serve.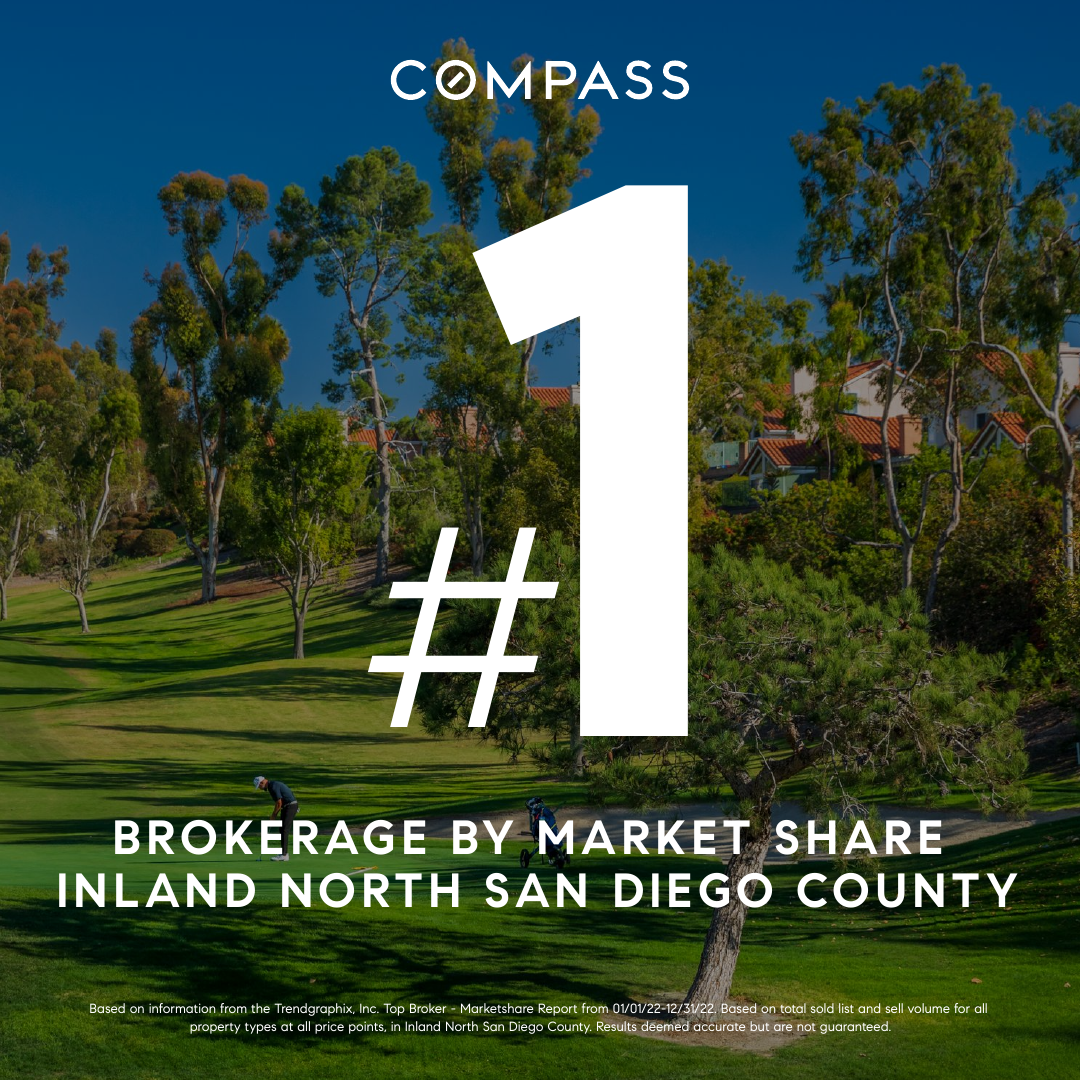 Compass leads luxury home sales across San Diego's top markets and is ranked as the #1 luxury real estate brokerage in San Diego County. We are well-known for our ability to help clients navigate the complexities of the San Diego real estate market. Whether you're a first-time buyer or a seasoned investor, Compass agents have the knowledge and expertise to guide you through every step of the process.
We understand the nuances of the San Diego real estate market and can help you make informed decisions about pricing, negotiations, and other critical aspects of buying or selling a house.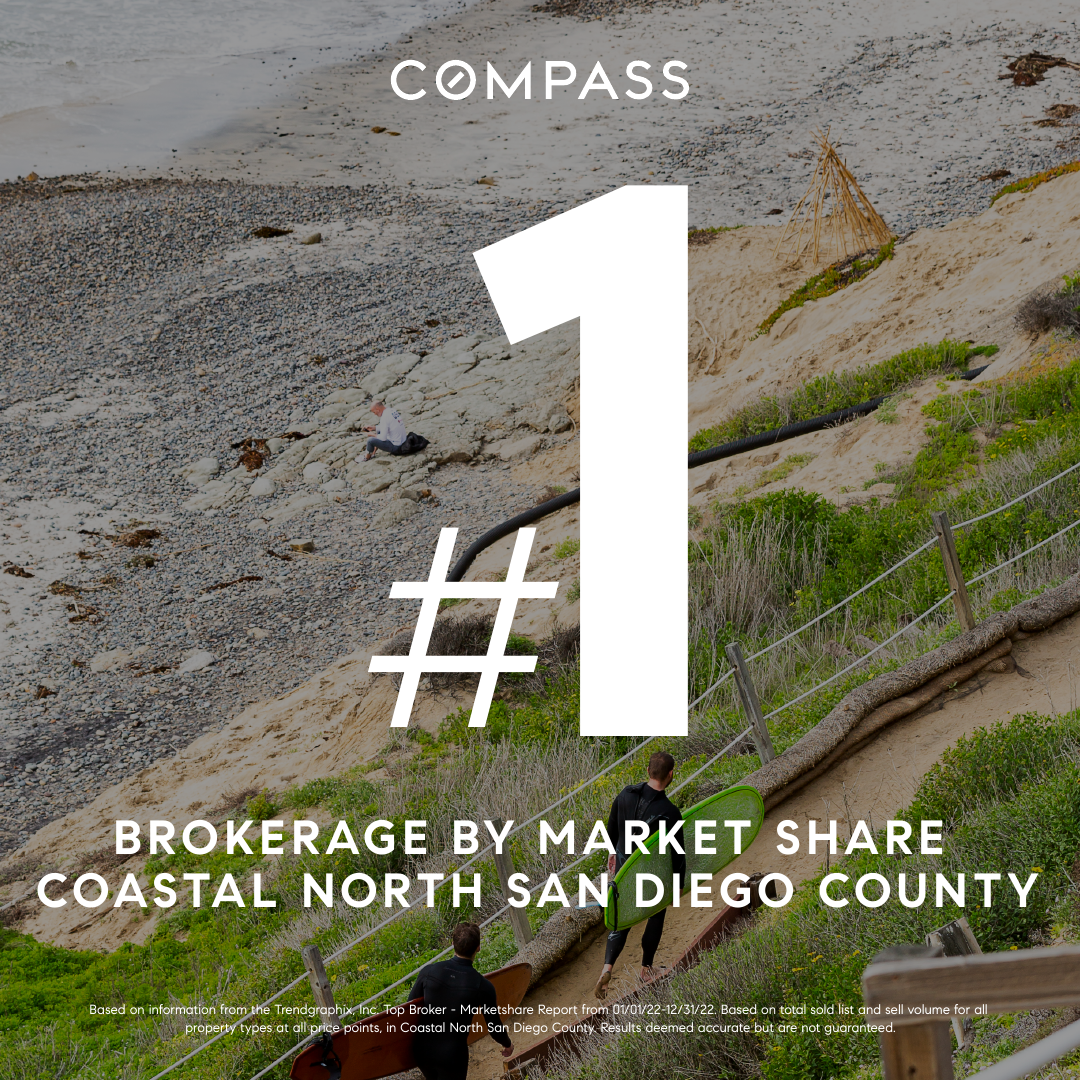 Compass is ranked the best real estate company in San Diego due to our personalized approach, extensive network of professionals, commitment to sustainability and community involvement, and expertise in navigating the complexities of the real estate market. Our cutting-edge technology platform at Compass empowers our agents to provide clients with the best customer service possible. If you're looking to buy or sell a home in San Diego, hire Compass for an exceptional real estate experience.

Related Posts