• These Interior Trends Will Make a Mark in 2023 •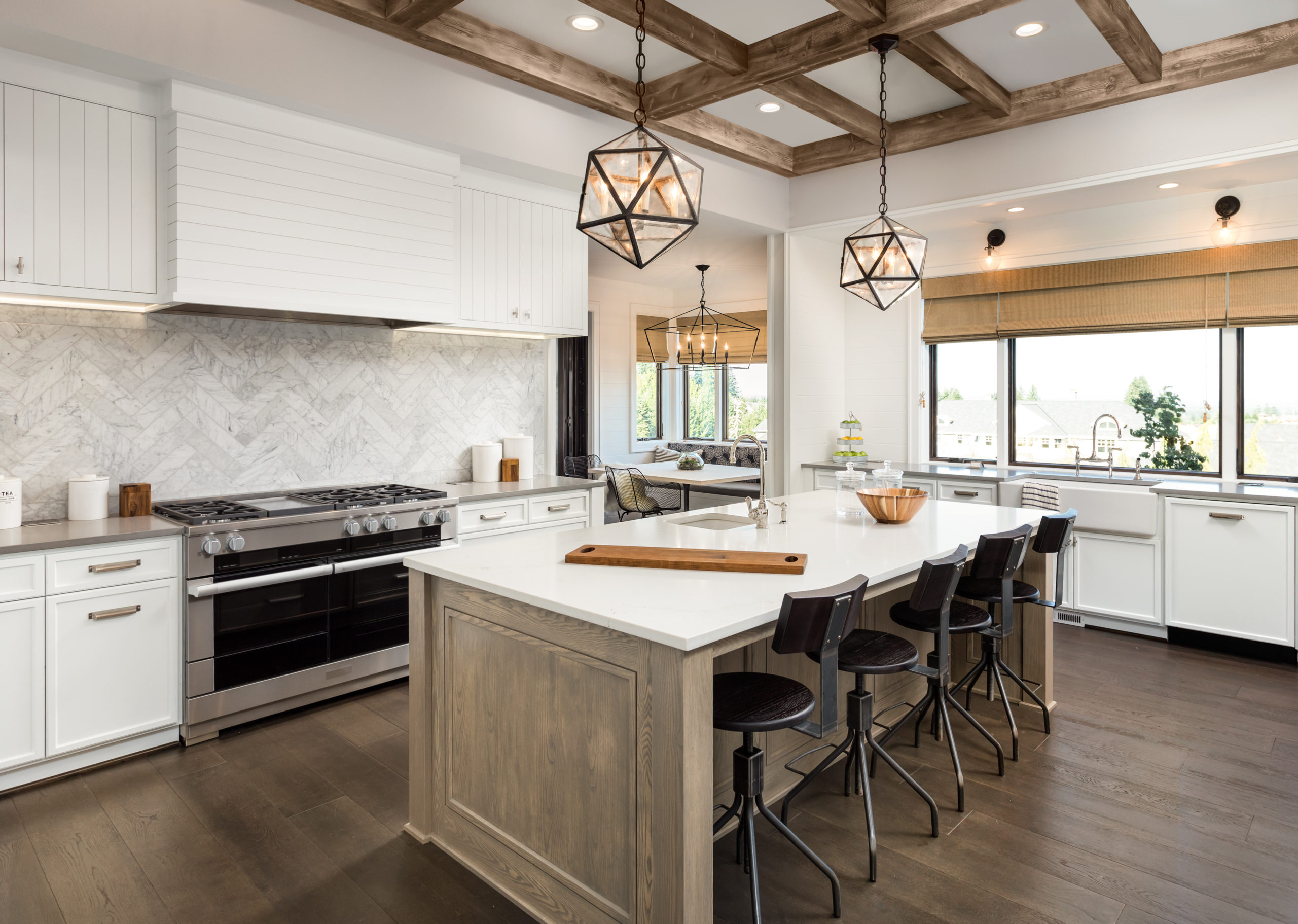 Many San Diego homeowners are seeking new ways to re-design and decorate their homes to make a healthy and happy haven to escape or simply get greater enjoyment out of staying home.
Ever since the pandemic first changed our communities, it has become somewhat commonplace to spend more time at home. Therefore, the trends that many interior designers predict for next year are closely associated with solitude and the enjoyment of being in the home environment. Home décor and interior design have begun to reflect comfort, stability, and simplicity. However, there is also a post-pandemic re-awakening in which people wish to explore their individualism with an emphasis on bold patterns, materials, and colors.
While going for the maximum effect, there is also a tendency to be minimal with space and to bring nature and sustainability into the home. The following is a wide spectrum of home decorating and design trends that professional designers predict we will see more of due to an ever-changing shift in attitudes about home and our relationship to it.
Eco-friendly homes, with an emphasis on environmental conservation, attract homeowners who are most interested in using renewable materials and finding more efficient ways to heat & cool their homes. Materials such as wool, cedar, bamboo, and cork are preferred over acrylic or synthetic finishes for flooring, furniture, textiles, and building materials. They also want their homes to have integrated smart technology and energy-efficient appliances. Many new construction homes will be built with increasing emphasis on sustainable materials, natural airflow, maximum daylight, and self-sufficient ways to harvest energy for warmth and cooling.
Holistic Zen Approach
A holistic approach to home décor and interior design considers both the mind and body. The focus is on creating a balanced, zen environment that makes the household feel happy, healthy, and productive. Warmer wood tones in furniture and fabrics versus dark or stark, white surfaces are becoming more synonymous with comfort and well-being. Open floor plans with a free flow of movement, such as the practice of Chinese feng shui, encourage tranquility and peace of mind through decluttering. Open shelving and under-counter storage, as opposed to built-in cabinetry, are some illustrations. These examples add enhanced natural lighting, organic implements, and warm, earthy colors that bring the natural world into your home.
Ornate is Back In Style
Elaborate and ornate home designs are also back in style for 2023. On this end of the spectrum, homeowners truly crave the bright and the bold. While warm, gentle furnishings and decorum are on the up, so are vivid colors and detailed geometric patterns. Intricate wallpaper, regency décor, and art deco style have made a comeback and are increasingly popular. While one group favors the subtly unassuming mauves and mustards, jewel-tone colors like raspberry red, ultramarine blue, and lavender violet are popular pleasers for those who want their living space to make a bold color statement. Patterned murals, stripes, and plaid are among the most sought-after patterns for wallpaper, textiles, flooring, and other furnishings.
In addition to vibrant hues, glossy and embellished finishes are making an upward trend. Doorway arches, ceramic lamps, sweeping curtains, unusual sculptures, lavish chandeliers, marble slabs, and fancy etchings provide an historic old-world yet sophisticated charm.
Creating More Space
When the pandemic forced us to shelter in place, it prompted many homeowners to invent new areas for activities in their homes or establish more space by re-purposing interiors. One room is often used for multiple functions. The kitchen is a perfect example of a space often converted into an entertainment hub or a homework corner. Dining rooms, guest bedrooms, and closets become home offices, art studios, craft rooms, or workout areas. A solution for previously underused space simply appeared out of necessity.
Related Posts
• Weighing In on Home Gyms • Winter and early spring are…

• How Curb Appeal Affects Home Value • When it comes to…

• Incredible Home Upgrades That Are Totally Temporary • Does your home…