• High Impact Staging Tips for Selling Your Home Fast •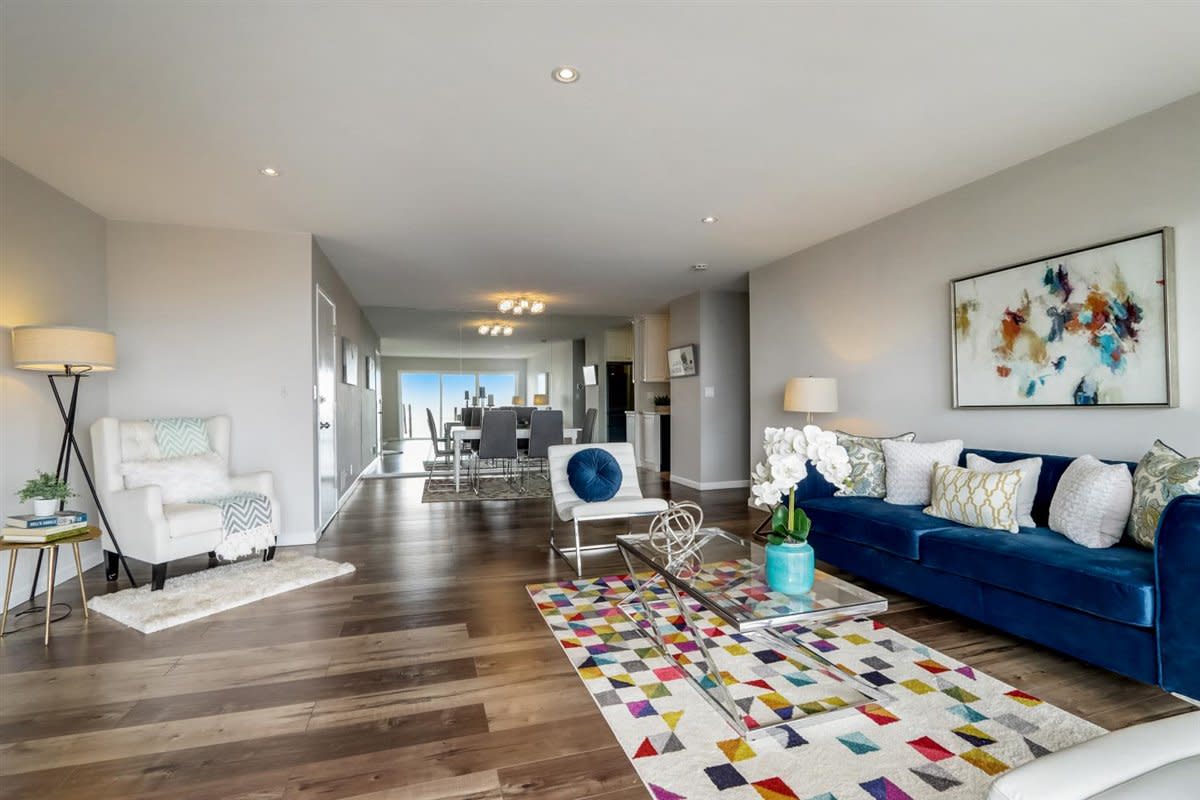 Prepping a home for sale is unlike anything else you've ever put on the market. It's not as easy as doing a Karate Kid wax job on a car, or tuning an old guitar. In essence, you are creating a setting for people to imagine how they'd live their lives. Research has even shown that a well-staged home can potentially increase sales value and decrease time on the market. The Reali team understands this, and works closely with sellers to advise on how to prep, stage and market homes in the best possible way. This includes using the finest of today's "smart home" technology.
Reali's "Smart Staging" package begins at the front door, with secure, app-enabled keyless entry that lets prospective buyers enter and view a home at convenient times. Reali-installed Netgear Arlo security cameras and Lutron Wi-Fi motion detecting lights keep watch on the property at all times, providing added peace of mind to sellers.
Once through the doors, potential buyers are treated to a svelte and sophisticated living experience. Flat screen HDTVs with Sonos surround sound systems tantalize the audio and visual senses, while visitors indulge in a hot cup o' java, from the Reali-installed Nespresso machine in the kitchen…cream and sugar on the side.
We also install a state of the art Alexa system so that most home controls can be remotely operated. This includes the security cameras, locks, lighting, thermostats, landscaping sprinklers and more. Alexa not only keeps the home in a comfortable viewing state, but always gives the impression of someone being home.
These innovative smart home features, along with professional photography and staging recommendations are just some of the many benefits sellers receive when listing with Reali. Check back next week for a rundown of our complete Seller Package. It'll change the way you think about selling your home. Reali.
The Bottom Line
Call us at 858.880.0195 or email portia.green@compass.com to get started.

Related Posts
• Weighing In on Home Gyms • Winter and early spring are…

• These Interior Trends Will Make a Mark in 2023 • Many…

• How Curb Appeal Affects Home Value • When it comes to…