• A Roadmap for Your Homebuying Journey •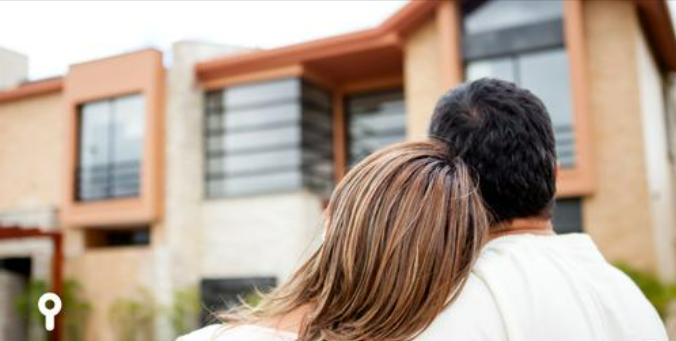 To say that you need to do your homework when purchasing a home is an understatement. It's easily one of the most complex assignments you'll ever experience, and then some. You must be equal parts shopper, dreamer, accountant, archeologist, private detective, psychiatrist and negotiator, all rolled up in one. And, you need a dependable partner by your side to support you in every way.
The team at Reali fully understands the enormity of the home buying experience. We stand shoulder to shoulder with buyers to help do the homework and navigate the entire process. Our expert team has seen and done it all, and bring knowledge, creativity and patience to every relationship. Below are just a few of the steps we take buyers through during the process:
How will you pay for that?
If you plan on getting a loan, you will need to document the following:
Proof of good credit — Run a credit report prior to applying for a loan so you know exactly where you stand from a credit rating perspective.
Proof of funds — Be prepared to show complete financial statements that indicate your financial stability.
Down Payment and closing costs — Create a budget for how much you can afford to put down, including closing costs. Reali can work with you to help determine this to eliminate guesswork.
Steady employment history — Present your two most current paystubs and tax returns. If self-employed, present a current profit-loss statement along with complete Schedule C tax returns for the past two years.
Buying freeze — Throughout the loan process, avoid any large purchases than may affect your credit and financial picture (i.e., car, boat, computer system, etc.).
Homeowner's Insurance — Shop around for the best rates, and be sure to compare apples to apples on coverage limits, deductibles, etc.
Loan Rates — Shop around for the best rates, and be sure to inquire about terms, mortgage insurance, title insurance, property taxes, early payoff, etc. to avoid surprises down the line.
If you plan on paying all cash for the home, you will need to show complete financial statements that indicate your financial stability, and ability to pay the full purchase price and closing costs.
What's under the covers?
It is crucial to uncover every detail about the property. This includes:
Disclosures — Get to know everything about the home, and identify any red flags that may require attention and/or negotiation.
Property inspections — Make sure that every component of the home's infrastructure has been professionally inspected. This may include property, pest, roof, chimney, pool/spa, foundation, etc. If a specific inspection has not already been completed, it's worth the time and money to have such done during the inspection period.
City/County permits — Make sure that any upgrades or remodels have been properly permitted.
Potential — If the house is a fixer-upper, do some digging to ensure that the "bones" are worthy of a remodel investment.
What's new in the neighborhood?
Getting to know the neighborhood and surrounding area is just as important as inspecting the house itself:
Property visits — Tour the property at different times of day and night to check noise, lighting, traffic, etc.
Crime report — Use the web to get current crime reports, and contact the local police/sheriff to check recent/historic crime activity.
Property specs — Verify actual square footage of the home and lot with the City/County to ensure that sale records are accurate.
City planning — Speak with the City/County building and planning departments to find out if there are any planned developments or other changes that may affect the future value of the property.
Schools — Verify the proximity and ratings of nearby schools. Even if you do not have children, this information will affect sale/re-sale value, and is important to have on hand.
While this list is not exhaustive, it does provide a basic overview of what you need to consider when buying a home. The Reali team supports you every step of the way with expertise, clarity and vision to ensure the best outcome. We love doing the homework, and leave absolutely nothing to chance. Reali.
Ready to Make a Move?
Call us at 858.880.0195 or email portia.green@compass.com to get started.

Related Posts
• Are We Doomed to High Interest Forever? • When the pandemic…

• How to Buy a House with an ADU to Lease as…

• Weighing the Perks & Risks of FHA 203k Loans • Shopping…