• How Curb Appeal Affects Home Value •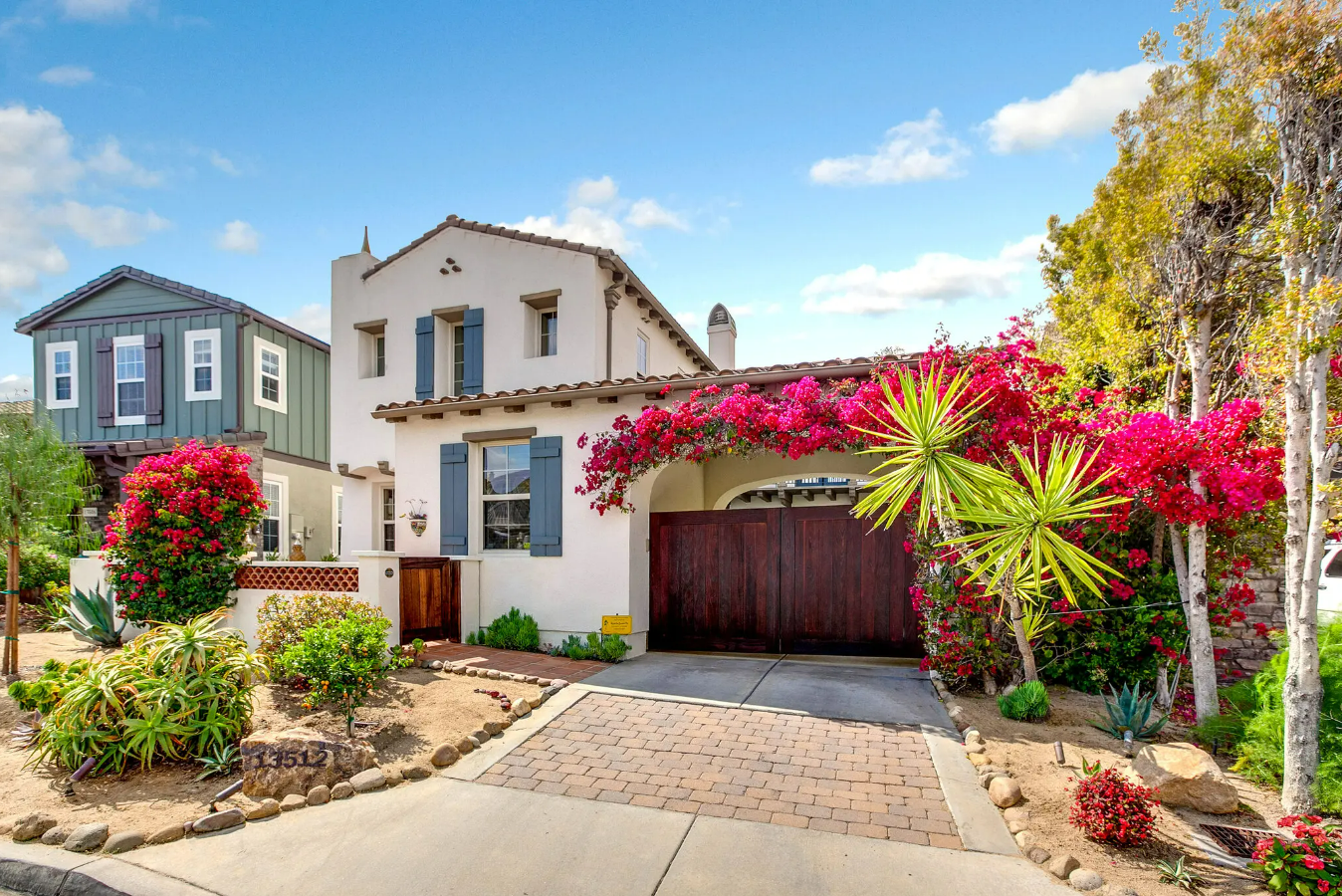 When it comes to selling a property, the importance of strong curb appeal cannot be overstated. After all, a buyer's first impression is typically based on how your house looks from the street. Whether you're selling and buying a home at the same time or an investor looking to make a profit, you'll always want the property to make a great first impression. To help you do so, we've put together a quick guide to mastering curb appeal.
Let's examine curb appeal in real estate more closely, learn why it's essential when selling a house, and understand how it can improve your home's appeal. So, how important is curb appeal when selling your home? Let's find out.
What is Curb Appeal?
The phrase "curb appeal" refers to the appearance of your property when viewed from the street. It's all those eye-catching design aspects that go into making your home's exterior look polished. Homeowners frequently work hard to improve curb appeal because they want their house to look presentable when they pull into their driveway after a long day. When considering putting the home on the market, curb appeal becomes even more critical.
Why is Curb Appeal Important?
Curb appeal includes much more than just how a house looks. It's also a clever marketing technique. Curb appeal sets certain expectations for prospective buyers since if they like what they see on the exterior, they are more likely to check out the inside. When answering the question "how important is curb appeal when selling your home," here are some of the primary benefits:
It's the first feature potential purchasers notice
When buyers arrive at your house, the first thing they'll notice is your home's curb appeal. Any real estate agent would that the house's exterior immediately sets the home tour's tone and influences how buyers view its remainder. If the exterior makes a poor first impression, the tour of the rest of the house may be negatively skewed.
It's a reflection of the home's upkeep
The status of a home's exterior generally corresponds to the state of its inside. If the grass is overgrown or uneven, the paint on the house is worn or peeling, or the driveway has cracks, buyers will be suspicious of what other maintenance concerns could be lurking inside. These difficulties immediately translate to price tags for buyers as they could be more likely to move on to a house with fewer maintenance requirements.
It might be a deal-breaker
Many buyers won't even bother coming inside to view the rest of the house if the curb appeal doesn't impress. If the façade is uninspiring, most clients will be less interested in seeing what's within. Remember that buyers who drive around the neighborhood will compare your home to other properties in the area. Since there will be a direct comparison, it's crucial to ensure your home exterior stands out and doesn't become a deal-breaker for the buyers.
It makes your house stand out from the crowd
A home's bland or poor curb appeal makes it less appealing to prospective buyers. If yours has lovely green grass, vibrant landscaping, and a newly painted exterior, it will stand out among the other listings that aren't putting in the same effort. Here are some tips for how to improve your curb appeal.
It raises the home's estimated worth
Small features, such as dead patches of grass or rusted gutters, can have the same effect on a property's perceived worth as more significant problems. Buyers inspect everything as they approach the front door, so if there are any curb appeal flaws, they will most likely notice them. A buyer will perceive any issues — no matter how small — as a factor related to the home's value. Which do you think a buyer would value more: a property that has been visibly well maintained or one riddled with minor maintenance issues?
9 Easy Ways to Improve Curb Appeal
The nice thing about curbside appeal is that it's simple to accomplish with a few minor changes. Here are nine quick methods to boost your home's curb appeal:
1. Tidy up your mailbox
Mailboxes should complement the property and reflect a similar aesthetic of the rest of the house. When selecting a hanging mailbox, choose one that enhances your home's decor. For added curbside appeal, you could paint the wooden post to align with the color of the house's exterior. Or, to make your front yard more colorful and welcoming, you could encircle your mailbox with a lovely floral garden.
2. Replace any worn-out hardware
Address numbers, front door locks, mailboxes, and exterior lighting fixtures are all features that enhance your home's curb appeal. Your house may not be expressing the "put together" look you want to convey if the fixtures are worn out or dirty. When these features are used as a cohesive set rather than individual parts with different designs, they will have the most appeal.
3. Add accent trim
Shutters and trim are what provides your home's exterior a welcoming and charming veneer. House shutters not only regulate light and ventilation, they also offer security and privacy. If you would like to improve the curb appeal of your home, be sure to focus some of your efforts on improving shutters and trims.
4. Touch up the front door
The front entrance of your home is the focal point of its curb appeal. Add a fresh layer of paint or install a bespoke wood door to make a statement. Use metal polish on the door fittings and clean any dusty places around the knob. Add some swag, a cheerful flag, or an intricate wreath that complements the decor of your house.
5. Create an inviting feeling by adding a porch furniture
If you have a porch, comfy furniture creates an inviting feeling for visitors to pull up a chair and remain awhile. Visitors are typically drawn to rocking chairs or porch swings that sway in the breeze. Seating on your front porch can also encourage guests to linger outdoors and interact with neighbors and streetside activities, as your front porch is the public face of your property.
6. Install exterior lighting
Landscape lighting is an effective and efficient way to enhance the appearance of your house while also offering protection and safety. Fixtures can light up a pedestrian route or provide accent illumination to trees or the home. Plan to use a range of fixtures and lighting types for the most aesthetically pleasing landscape lighting.
7. Add a sense of symmetry
Symmetry adds a sense of attractive cohesion and is the most straightforward way to sculpt your front yard. Light fixture symmetry and front-door embellishments create welcoming entrances and increase curb appeal.
8. Plant a ready-made garden
Container gardens easily and inexpensively offer a sense of welcoming and vibrant curb appeal to any house exterior. Garden stores have ready-made pots, or you may make your own with your favorite plants. Terra-cotta, ceramic, wood, and plastic are all common materials for pots. Having a garden already in place can also encourage buyers to make an offer, as they won't have to start a garden from scratch.
9. Hang some window boxes
Window boxes offer a simple and quick solution for adding color and beauty to your home's curb appeal. For a more classic look, choose boxes made of copper or iron. For a cottage atmosphere, choose painted wood. To fit your lighting and color design, mix and match flowers and plants.
What to Avoid When Improving Curb Appeal
Even the most astute home buyers make mistakes from time to time, but you don't have to be one of them. To improve curb appeal, be sure to avoid the following:
Using the wrong color palette
Believe it or not, paint may significantly influence a buyer's first impression of a property. With that in mind, stick to neutral, standard colors if you're thinking about repainting the house's exterior. The idea is that the house's appearance should appeal to as many potential purchasers as possible. If you're unsure about prospective paint colors, bring in a stager or an interior designer. They'll be able to suggest color combinations that go well together and provide you with professional advice on which hues are popular right now.
Putting too much thought into your landscape
Whether hiring a professional or doing it yourself, when landscaping your yard, be sure not to make it too personalized to your tastes. It's the same concept as the interior of your home. You should ensure that all of your upgrades are as impartial as possible when preparing your home for sale. The objective is to appeal to a wide range of buyers, which should be reflected in your landscaping.
Investing in major repairs
If the property you're selling is a fixer-upper, try to avoid making significant repairs if possible. Completely replacing the landscaping might improve the curbside appeal, but the return on investment is unlikely to equal what you put in. Instead, put your money into more practical home improvements that help you sell your home for more. With that in mind, make every effort to make sensible investments in upgrades that will pay off.
What Does Curb Appeal Mean for You?
So, how important is curb appeal when selling your home? It's up to you to decide how much time and money you're willing to invest to increase curbside appeal. Remember, whatever you choose will impact your home's value and how prospective buyers perceive it.
When you're ready to take the next step, be sure to explore how Reali's sell and buy solutions can help you secure your next home. To get started, contact a local Reali Agent near you.
The Bottom Line
Your home is your biggest investment, so make the most of it. Buy your new house with the power of cash, move in faster than ever before, and let a local Reali Agent handle the rest.
Call us at 858.880.0195 or email portia.green@compass.com to get started with Reali today.

Share This
About The Author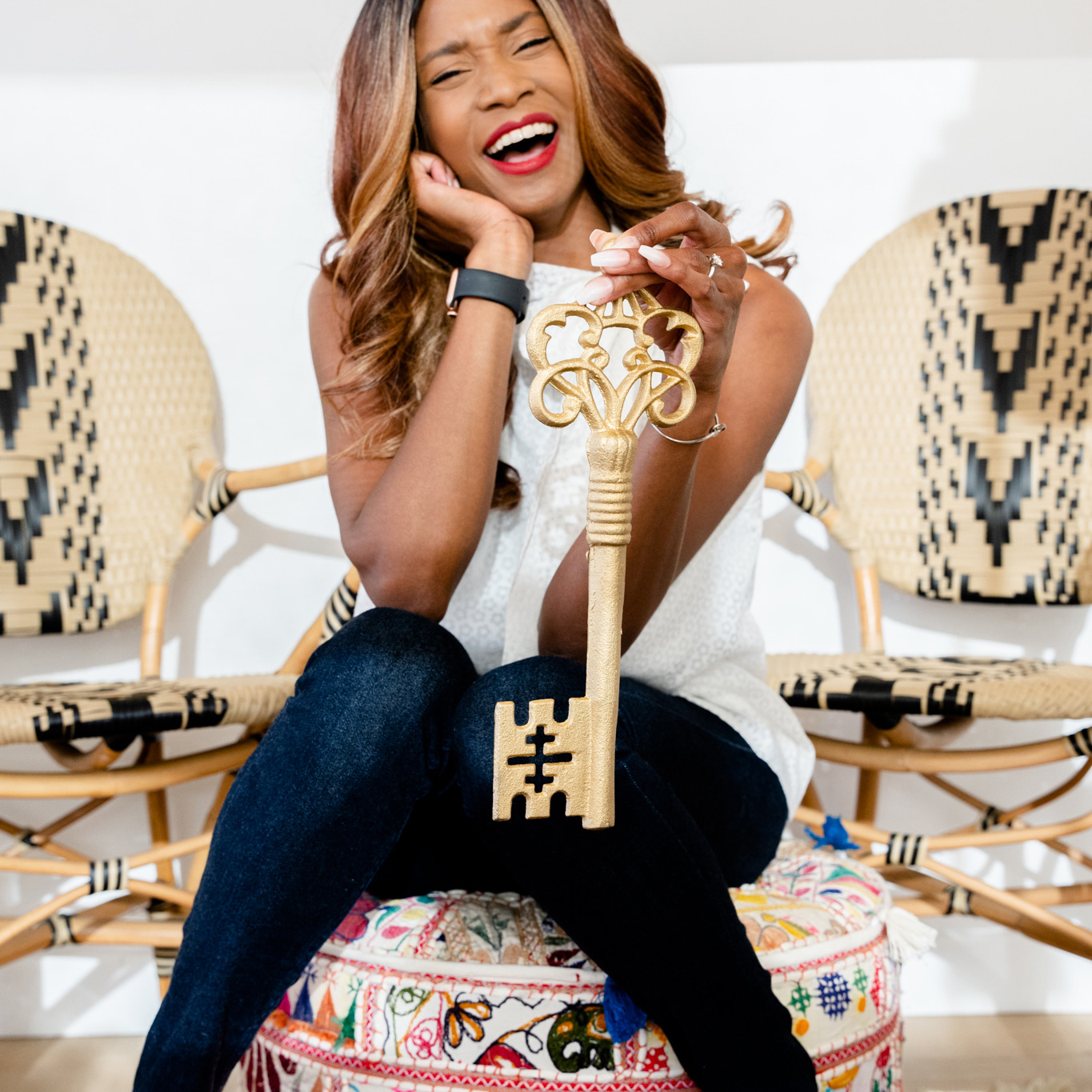 Portia's clients all have a similar story. She feels like a friend and most likely you met her at the kitchen table or huddled up in the living room. Her personable nature and easy going approach attract sellers and buyers alike, in what can be a stressful and emotionally charged experience. An experienced REALTOR® with 15 years experience, she is just as excited about real estate today as she was with her first transaction. Portia remains ever-committed to helping her clients find their place in the world and helping busy people navigate this crazy real estate market like a pro.
Related Posts
• Weighing In on Home Gyms • Winter and early spring are…

• These Interior Trends Will Make a Mark in 2023 • Many…

• Incredible Home Upgrades That Are Totally Temporary • Does your home…