• Incredible Home Upgrades That Are Totally Temporary •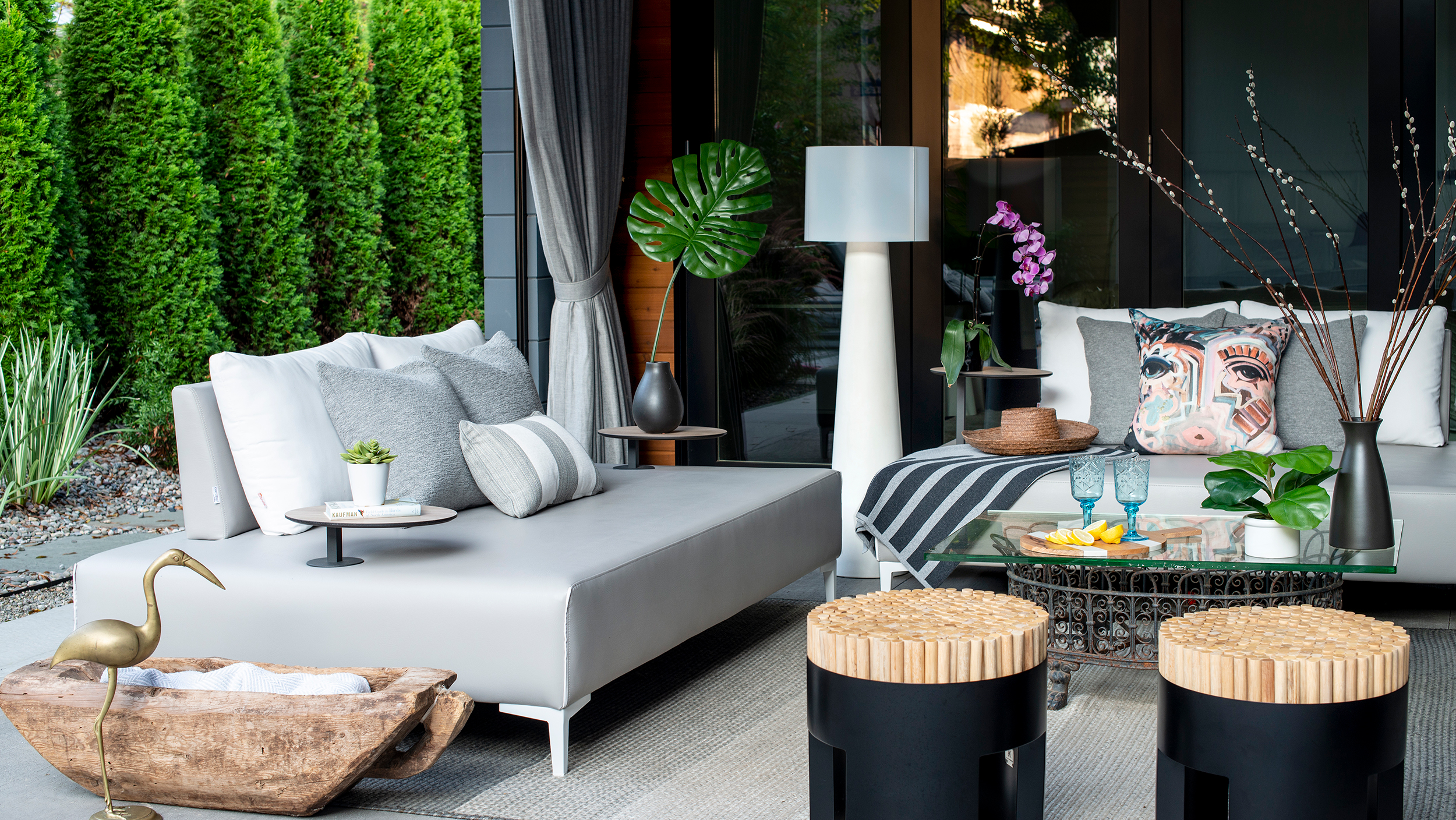 Does your home need a makeover? Do you want to make some changes to refresh your space – but also want to make sure they're not permanent, just in case your tastes change down the line or you need to stage your house for a quick sale?
Consider implementing reversible home-design ideas. These moves will give your home a new look and feel, but they can also be swapped out later on. If done tastefully, many of these changes can boost your home's value, which is especially important for an eventual sale.
What are some temporary ways to upgrade your home? Check out these ten easy ideas to help make your residence feel brand new:
1. House Plants
You might as well start with one of the most effortless changes. House plants are a small addition that's easy to buy. They can give a quick infusion of beauty to any room. They have plenty of other benefits as well: house plants improve the air we breathe by freshening it and removing toxins, and they are said to boost focus and productivity if you work from home.
Where should you put them? Consider where you spend the most time and place several house plants in that room to improve your mood. Windowsills are always a spot in need of sprucing up – herbs are a fine choice there – and in bathrooms, consider ferns.
2. New Lighting
Introducing new lighting into your home will improve the ambiance. Given more people are working remotely from home than ever before, it is crucial that this aspect of your house is of the highest quality. And once winter arrives, you will be especially happy for incorporating more lighting into those gloomy interiors.
A simple way to enhance your lighting is to add table lamps to a living room or den. If designed elegantly, they can even draw attention when turned off. Kitchens often need different types of lighting; choose a ceiling fixture or recessed lights that evenly distribute light around the space and place pendants nearby. If you want to add flair, consider handblown glass that can hang from the ceiling.
3. Removable Wallpaper
It sounds a bit bizarre – wallpaper that's easy to take off? But it exists – and it's easy to put on walls too. Simply peel it off its sheet and place over that paint color you've never really liked. No need to hire specialists who will bring chemicals into your house to apply regular wallpaper.
And removable wallpaper offers just about the same number of choices in terms of textures as traditional wallpaper. That means grasscloth and damask designs both come in a peel-and-stick version. And if you decide it's more appropriate for another room, you may be able to rehang it elsewhere.
4. Peel & Stick Flooring
Just like removable wallpaper, this is a relatively recent addition to the field of reversible home updates. Considered an inexpensive alternative to tile, this vinyl floor comes in various colors and textures and can even mimic natural wood.
More good news: According to an article in Real Simple, "The material is actually very durable and somewhat water-resistant." Its durability – peel & stick flooring can last up to 25 years, depending on the foot traffic – means you can use it later in another room if you so choose, just like removable wallpaper.
5. New Bathroom Items
Much in the bathroom is permanent – it's not easy to find a reversible toilet, say, or reversible cabinets. So your home design ideas have to be somewhat scaled back.
New bath mats in front of your sink and shower can add more style to your bathroom. As Architectural Digest pointed out, "The right bath rug won't just help you avoid the unpleasant shock of stepping onto bare tile after a shower. It will give your floor—and the whole room—an extra hit of much-needed personality."
Go with cotton mats that can absorb water easily. While you're at it, pick up a cool-looking shower curtain that complements the mats.
6. New Kitchen Hardware
Tired of that aging toaster? Ready to get a more modern espresso maker? Buying new kitchen hardware can make your house feel refreshed at a reasonably low price.
Consider the small details. Buying and attaching simple brass knobs can add shine to your wooden cabinets. Bringing in layered lighting – which means using multiple lighting types in the ceiling – can brighten the room and give it more style. Tiled treatments in rarely-thought-of areas can offer flair at a small expense. For example, your window jamb could benefit from tiling.
7. Peel & Stick Backsplash
Do you want the look of tile without the expense – and without the mess of using a mortar and other products to install it? Peel & stick backsplash may be for you.
This do-it-yourself wall decor is easy to install and often available in ceramic or vinyl squares. Choose from many looks, including glossy subway tiles, stacked stones, and intricate mosaics. If you want to look really fancy, opt for a peel & stick backsplash that looks like marble to update mirrors and frames. Consider adding it behind your stove or above your counters to modernize the look of your kitchen.
8. New Mirrors
Amazingly, buying new mirrors became hot during the pandemic. Why would that be? According to Vogue.com, "we were quite literally and constantly, staring at our walls for months on end. And their blankness began to bug us."
Aside from checking how you look, mirrors are a great decorative addition to living rooms and hallways. A series of small mirrors can be placed in a pattern to reflect light and make a room look brighter and more expansive.
9. New Blinds and Curtains
New blinds and curtains can energize a somewhat drab room.
First, you need to decide: Do I want blinds or curtains for this room? Blinds are suitable for controlling different levels of light that enter the house, but they are not that stylish. Curtains are, so it's important to choose the right texture, color and pattern to ensure the best impact for your space.
Don't forget to buy curtain rods set at the proper height to give your new purchase its best presentation. And curtain hardware is crucial too – tiebacks, rings, clips, and holdbacks can all take your windows to a whole other level.
10. Refresh Your Bedding
Refreshing your bedding is an easy way to revamp your bedroom's look without any major updates. Add some throw pillows and replace the boring bedspread with a more colorful one. This is your last view of the house before you go to sleep, so make sure it pleases you as it can really affect your mood.
If you are looking to move homes, implementing these small upgrades can be a great way to prepare your residence for a future sale. But remember that having an expert real estate  team on your side to sell and buy can make the biggest difference.
Your home is your biggest investment, so make the most of it. Buy your new house with the power of cash, move in faster than ever before, and let a local Reali Agent handle the rest.
The Bottom Line
To discuss selling your home for top dollar, call us at 858.880.0195 or email portia.green@compass.com to get started with Reali today.

Share This
About The Author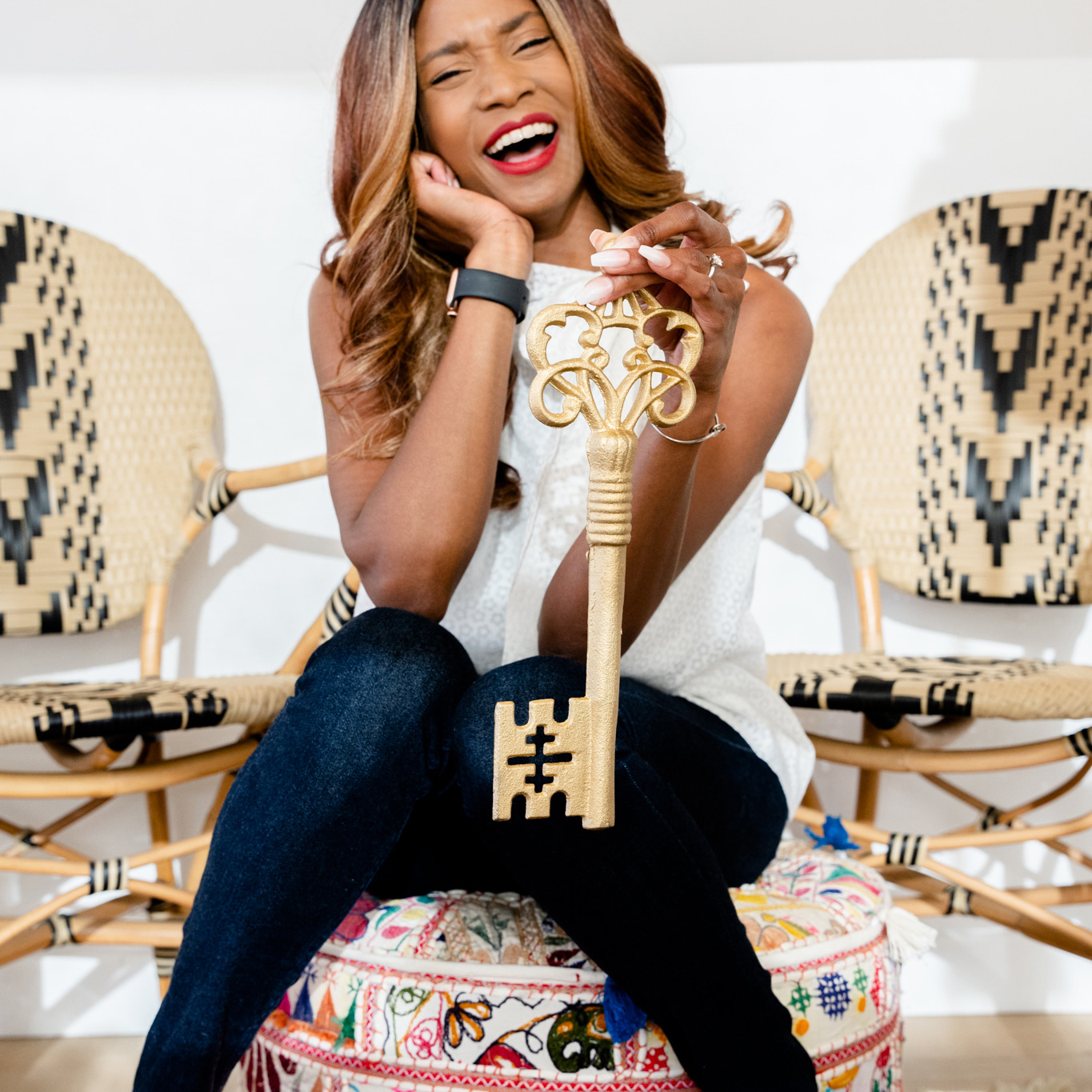 Portia's clients all have a similar story. She feels like a friend and most likely you met her at the kitchen table or huddled up in the living room. Her personable nature and easy going approach attract sellers and buyers alike, in what can be a stressful and emotionally charged experience. An experienced REALTOR® with 15 years experience, she is just as excited about real estate today as she was with her first transaction. Portia remains ever-committed to helping her clients find their place in the world and helping busy people navigate this crazy real estate market like a pro.
Related Posts
• Weighing In on Home Gyms • Winter and early spring are…

• These Interior Trends Will Make a Mark in 2023 • Many…

• How Curb Appeal Affects Home Value • When it comes to…