• The Top 4 Home Updates that Pay Off •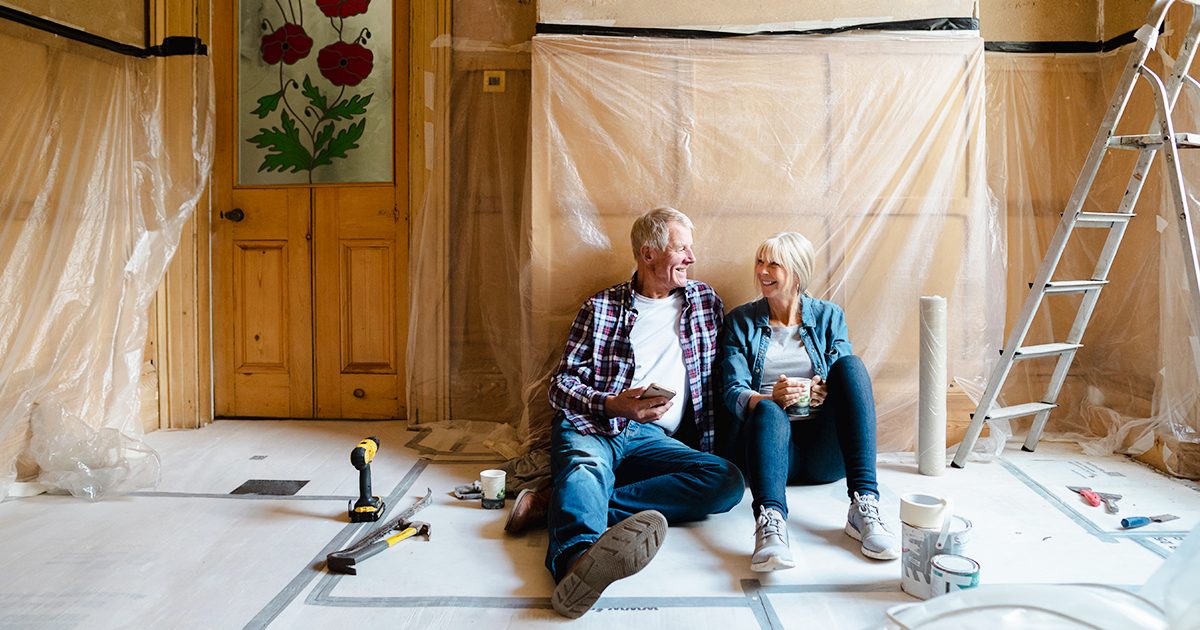 If you're planning on selling your home in a hot Seller's market, you're in for a treat. However, that doesn't mean you should just list your home for sale at some arbitrary price and call it a day. By making a few home updates, you can expect to see a large return on investment and sell your home fast.
Here are four home updates that provide the most return on investment:
Install a stone veneer
Stone has a timely appearance that appeals to just about anyone. What's better is that it's going to draw in potential buyers and earn you a return on investment close to 90 percent, according to Remodeling Magazine's Cost vs Value Report. Since the exterior of your home is the first thing people are going to see both in pictures and in person, add the stone veneer around the front of the home. Use natural stone if you're going to go with this update, though, since it's better quality and completes the aesthetic.
Remodel the kitchen
The kitchen is arguably the most important room in the house and is something that's impossible to overlook when you're hunting for a home; it's only obvious that a kitchen remodel would garner a high return on investment, which can be upwards of 80.2%. Note, however, that minor kitchen updates can earn you more than major kitchen updates. Try switching out countertops, painting the walls, and replacing old appliances.
Re-insulate the attic
A home with little or poor insulation is one that's going to have issues keeping cold air in the summertime and heat in the winter. And though insulating won't do much for the look of the house, it will appeal to just about any potential buyer. A well-insulated home is going to be one that doesn't jack up the cost of heating and cooling, which is something almost anyone can appreciate. Further, insulating the attic can earn you a return on investment around 107.7%.
Add a new door
A new steel front door is a valuable asset when it comes to making pre-sale updates. The return on investment of a new door can be around 90.7% which is great, especially since installing a door requires relatively little labor. If you're in a pinch and can't make more time-consuming updates, consider replacing the front door.
Remodeling a home you're about to move out of seems counterintuitive, but it can earn you quite a bit of money on the sale if you're smart about it. Before you sell, consult one of our Compass agents who can guide you through the updating process. And, if you need a transparent home loan for the new place you plan on settling into, Reali can help.
The Bottom Line
Call us at 858.880.0195 or email portia.green@compass.com to get started. We're here to help 7 days a week from 9AM to 8PM daily. 

Related Posts
• Basic HVAC Tips Every Homeowner Should Know • Climate control is…

• How Clear Gutters Extend Roof Lifespan • After our record-breaking rainfall…

• Weighing In on Home Gyms • Winter and early spring are…