• Make Buying a Home Your New Year's Resolution •
New Year's resolutions don't only apply to health and wellness. Resolutions can go beyond drinking more water or reading more books to preparing for a significant financial purchase, such as buying a home.
In this endeavor, preparation is key — so you must take smart steps to ensure the best financial shape before your big purchase.
Here are five New Year's resolutions for aspiring homebuyers.
1. Work on your credit score
Your credit profile is a significant factor in a mortgage approval. The higher your credit score, the better rate you will qualify for. A great credit score can lead to substantial savings over the course of your mortgage. Today's mortgage rates are still low, but there's still a considerable difference between a 3 percent and a 4 percent rate.
Let's take a look at an example. If you've been offered a mortgage loan for $300,000, with a fixed interest rate of 4.5 percent and 30-year term, you will end up paying a total of $547,220 with a monthly mortgage payment of around $1,520. If you had the same $300,000 loan at 3.5 percent interest, the total cost of your investment would be $484,968, with a monthly payment around $1,347.
While the difference in the monthly payments may not sound significant, that 1 percent variance in interest rate could equate to a substantial difference in the total amount paid over the course of your loan. At 4.5 percent interest, you'd spend $62,000 more in interest than you would at 3.5 percent.
2. Reduce your debt-to-income ratio
One of the things that your lender will look at when deciding whether or not to issue a mortgage is your debt-to-income ratio, commonly referred to as DTI. Your DTI is simply the sum of all of your monthly debt payments divided by your gross monthly income.
There are two ways to lower your debt-to-income ratio. First, you can increase your income. That could mean getting another job, asking for a salary increase, or starting a business. The more you can increase your monthly income (without at the same time raising your debt payments), the lower your debt-to-income ratio will be. The second way to lower this ratio is to simply pay off your debt.
3. Save up for a down payment
Depending on the type of loan that you plan to apply for, you'll need to save for a down payment plus additional 3 to 5 percent for closing costs. Since we're talking about accumulating thousands of dollars, you have to make some room in your budget to ensure your goal is met. That means you'll have to earn additional income, cut back on expenses, or both.
In addition, a larger down payment will result in a lower loan-to-value ratio, or LTV. This key measure makes you a less risky borrower to lenders, enable you obtain a more competitive interest rate, and help avoid fees, such as private mortgage insurance.
4. Understand your finances inside and out
Before you begin down the path of homeownership, you'll need to have a solid understanding of your income and finances. When you start to shop for a home, you will be required to obtain a mortgage pre-approval letter from your lender. This letter will provide an estimate of what you can comfortably afford to spend. Before you become pre-approved, you'll need to gather financial information, such as:
Pay stubs
Bank statements (last 2-3 months)
Certain tax documents, including your two most recent W-2 forms
List of monthly debts (rent/mortgage, car loans, student loans, credit cards)
5. Find the right real estate agent
The last resolution for a successful home purchase is for you to find a real estate agent. Many agents like to meet with new clients early in the sales process to set them up for success. The right real estate agent can not only help you find the best home but can also act as a trusted advisor. Your agent has walked this road more times than any of your friends or family, so lean on them to help make sure your transaction goes smoothly.
The Bottom Line
No one has your back like a Reali agent. Whether you're buying or selling, our trusted local agent advisors are always here to help unlock the best path to your next home. Have questions? Call us at 858.880.0195 or email portia.green@compass.com to get started with Reali today.

Share This
About The Author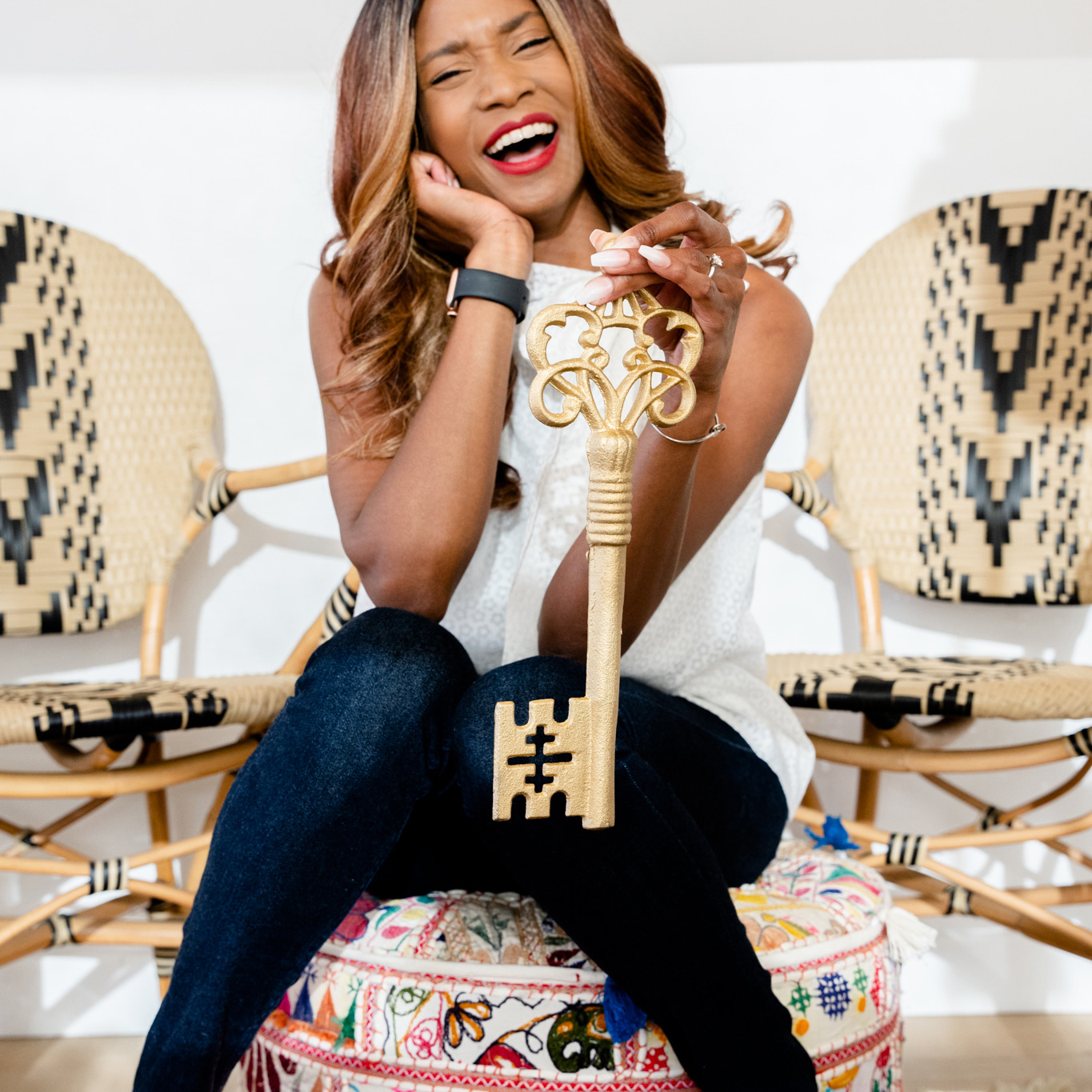 Portia's clients all have a similar story. She feels like a friend and most likely you met her at the kitchen table or huddled up in the living room. Her personable nature and easy going approach attract sellers and buyers alike, in what can be a stressful and emotionally charged experience. An experienced REALTOR® with 15 years experience, she is just as excited about real estate today as she was with her first transaction. Portia remains ever-committed to helping her clients find their place in the world and helping busy people navigate this crazy real estate market like a pro.
Related Posts
• Are We Doomed to High Interest Forever? • When the pandemic…

• How to Buy a House with an ADU to Lease as…

• Weighing the Perks & Risks of FHA 203k Loans • Shopping…