• Perks to House Hunting in San Diego When the Weather is Bad •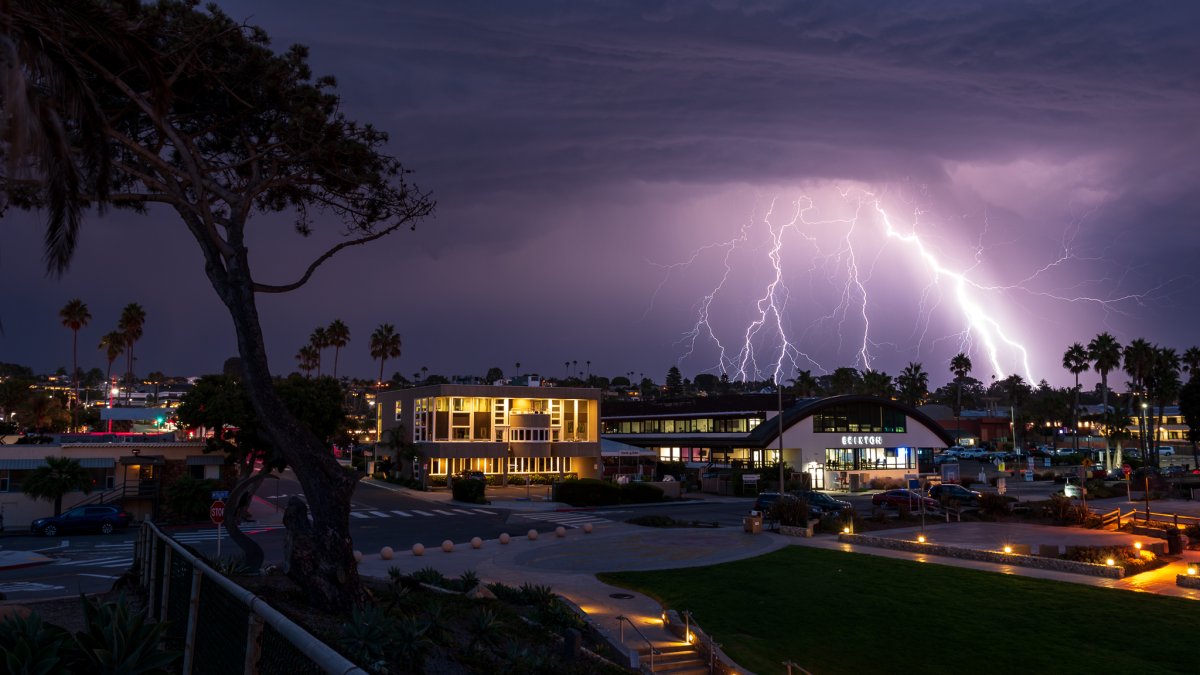 The clouds have opened over California in recent weeks, bringing much needed rain to a parched region. Your tendency may be to snuggle up in front of the fire with a warm beverage. However, if you're looking to buy a house, storm season is actually one of the best times to venture out and view available homes.
Storm conditions allow you to see the good and bad in a home, and can potentially save you from surprises down the line. So, pull on the galoshes, bust out the umbrella and head out. Here are some things to look for, both inside and out:*
On the Inside:
Leaks — Inspect the ceilings, windows, doors, weather stripping and any other point where water or moisture may have already caused damage. Don't forget to check the garage, basement or attic (if applicable) and any vent and chimney openings as well.
Environment — If there is a damp or humid feel anywhere in the house, or strong mildew odor, there could be a problem.
Drafts — Feel around doors and windows to identify any places where a significant draft is present.
Entry Points — Open and close all doors, windows and gates; inspect for damage, listen for odd squeaks or grinding noises, and identify anything that may be moist, warped, swollen or off-track. Be sure to check all locks and latches as well.
On the Outside:
Foundation — Walk around the perimeter of the house to visually inspect all areas where the home touches the ground. Look for any evidence of water intrusion, damage, staining, bulging, warping, peeling, rust, etc.
Roof and Gutters — Walk around the perimeter of the house again to visually inspect the roof and rain-gutter system (including flashing). Identify any damage or drainage issues. Be sure to follow gutters all the way to their exit point, to check for proper drainage.
Power Lines and Trees — Identify any power lines and/or trees that may be too close to the home. Trees and branches should be at least three to five feet away from any part of the house.
Environment — Look for evidence of flooding, erosion, landslides, downed trees, uprooted vegetation, exposed drain pipes, etc. This is particularly important if you are considering a hillside, creekside/riverside or waterfront property. Take this opportunity to introduce yourself to potential neighbors, and ask if there have been any weather-related issues in the neighborhood.
Now that we've enlightened you about what can potentially be identified in stormy weather, keep in mind that this is also a prime opportunity to experience how much of a wonderful, safe haven your new home could be. Reali.
*Any property inspections that potential buyers may make on their own should never replace official inspections by qualified professionals. Your Reali Expert can guide you on how to staff and schedule all appropriate inspections.
The Bottom Line
Call us at 858.880.0195 or email portia.green@compass.com to get started.

Related Posts
• Are We Doomed to High Interest Forever? • When the pandemic…

• How to Buy a House with an ADU to Lease as…

• Weighing the Perks & Risks of FHA 203k Loans • Shopping…