• Which Home Renovations Have the Highest Return on Investment •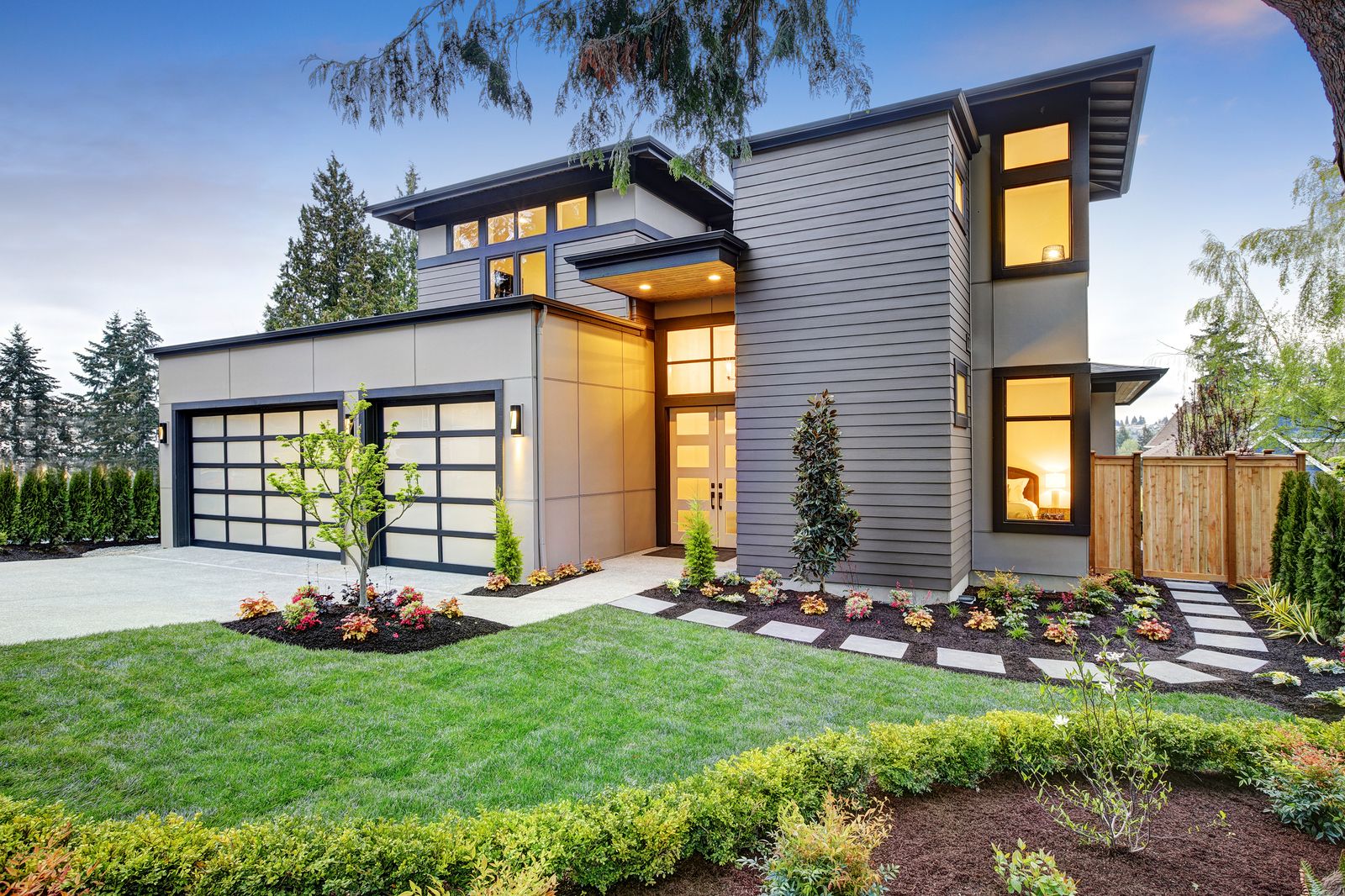 We put together this definitive list of home improvement ideas that will make you money, or at the very least help you recoup a lot of the costs when you sell your home.
As homeowners, it's really easy to get carried away with home improvement projects. One part preventative maintenance, two parts aspiration‐ home improvement projects can very easily increase the value of your home, and make it a much better place to live at the same time.
However, not all home improvements pay a dividend. Some are cash-intensive but pay off huge dividends in taxes like solar panels. While others may make your home more desirable, like a bathroom remodel, it may return less of its original value at the time of sale compared to a patio.
It's also worth considering that getting a return on your home improvement investment is trickier than it seems. But by combining the upfront costs, along with the long‐term tax benefits at sales, then it becomes much easier to decide where to spend your home improvement dollars, and how to plan multiple projects over time.
So we compiled a list of some serious bang for your buck capital home improvements. Since what drives return on investment can vary based on geographic location, we tailored this list specifically for all the tree huggers, hippies, and hipsters living on the west coast.
About This Data
Every year Corelogic releases its list of cost vs value home improvements and provides detailed estimates of how much homeowners can expect to recover from each category of home improvement. Generally speaking, almost all home improvements return value to the homeowner‐ a quick glance at Corelogic's list, and not a single home improvement category returned less than 50% to the homeowner.
However, that doesn't always mean home improvements can become very costly, very easily. As HGTV star and home improvement queen, Marnie Oursler notes, most homeowners lose a lot of money due to indecision.  "If you decide you want something and then change your mind, that's where it gets expensive," so save yourself thousands of dollars by planning ahead, and focusing on the best bang for your buck home improvements. We hope that the following list helps homeowners measure twice and cut once.
Entry Door Replacement
Return on Investment 123%
An entry door is easily the cheapest home improvement, providing the highest return on investment on the list. It's also a guaranteed way to give your home some serious curb appeal while putting some serious cash back in your pocket.
Garage Door Replacement
Return on Investment 110%
Similar to the entry door replacement, replacing your garage door is a solid bet mostly because it creates so much curb appeal for very little money. Generally considered more of a utilitarian eyesore than design statement, giving your garage some swag is a smart place to invest your home improvement dollars.  If replacing your entire door is beyond your budget, one easy way is to check out the countless DIY projects that provide step by step guides to sharpening your garage door's look. Most can be done over the course of a weekend with an extra set of hands.
Manufactured Stone Veneer
Return on Investment 107.6%
A stone veneer is a sure-fire way to add a touch of class to your home's exterior or interior. While not cheap, doing it properly with a lot of consideration to aesthetics and materials can help break up interior walls, or large sections of your home's exterior while also complementing other visual tweaks.
Minor Kitchen Remodel
Return on Investment  102.3%
After the bedroom, the kitchen is where most homeowners will spend their time socializing, eating, cooking, and living. So being able to turn it into a more modern, and enjoyable place to be can pay off huge. However, restraint is key since kitchen remodeling costs can quickly spiral out of control. Things like paint, refinishing cabinets, lighting and fixtures all pay off big in the long‐term.
Wooden Deck Addition
Return on Investment 101.2%
We've all spent time at one point or another talking late into the night on someone's deck, so it's no wonder that decks are such a great home improvement investment. What really makes it interesting is how they can be a true extension of the homeowner‐ ranging from simple floating decks, to massive elevated stages for entertaining. Materials can be as varied too with anything like cedar and oak for the discerning homeowner, to reclaimed wood for the eco‐friendly activist. Like anything else on this list, if you'll create even more value by doing some (or all) of the work yourself.
Wooden Window Replacement
Return on Investment 95.4%
This is pretty self-explanatory, but windows are a great way to save energy, while also changing the look and feel of your home. There isn't a standard guide to how often you should replace windows, but if they're leaking it's a sure sign it's time for them to go. But even if your home's windows are relatively new, switching to a low‐E glass or double or triple plain window can drastically cut energy costs which is something that can be passed on to the next owner.
Basement Remodel
Return on Investment 92.7%
Another great opportunity to create extra entertaining space, or additional bedrooms‐ basement remodel is a great place to let your imagination run wild that won't send you to the poor house. From man caves, and her caves, to theaters and play areas for the kids there's no limit to what you can do with a basement remodel.  This creative mountain man turned his basement into a cabin for just $107.8.
Roof Replacement
Return on Investment 82.5%
A great, high utility home improvement, replacing the roof is one last thing any new homeowner will have to worry about. It goes without saying that it can also totally change the look of your property for the better. If you can also integrate solar tiles, or solar panels into the project that's extra money you can add to your asking price, while offsetting the cost in the short term with tax benefits, and reduced energy costs.
Attic Bedroom
Return on Investment 91.7%
While very easy to execute poorly an attic bedroom is always a smart place to invest your home improvement dollars.
Bathroom Remodel
Return on Investment 85.8%
Ever walked into a bathroom and thought "wow, I could live in here." Yeah, do that to your bathroom and reap the benefits at closing.
Composite Deck Addition
Return on Investment 80.0%
Not all decks are created equal. But adding a deck, generally speaking, is a very valuable addition to any home. Depending on your budget, or where you're located, a composite deck is a spectacular, and a cost-effective alternative to a wood deck. In a lot of cases, a composite deck can look as good, if not better than wood, for a lot less.
Garage Addition
Return on Investment 79.7%
While a garage won't add square footage to your home it is a very nice to have for most homeowners, and having one present is a definite way to make sure your asking price is justified. Doesn't hurt that you'll be able to recoup nearly 80% of your initial investment, while also keeping your car warm. 
The Bottom Line
Call us at 858.880.0195 or email portia.green@compass.com to get started.

Related Posts
• These Interior Trends Will Make a Mark in 2023 • Many…

• Is Fall Still a Good Time to Sell My House •…

• How Curb Appeal Affects Home Value • When it comes to…