• Tips to Make a Winning Offer on a Competitive Home •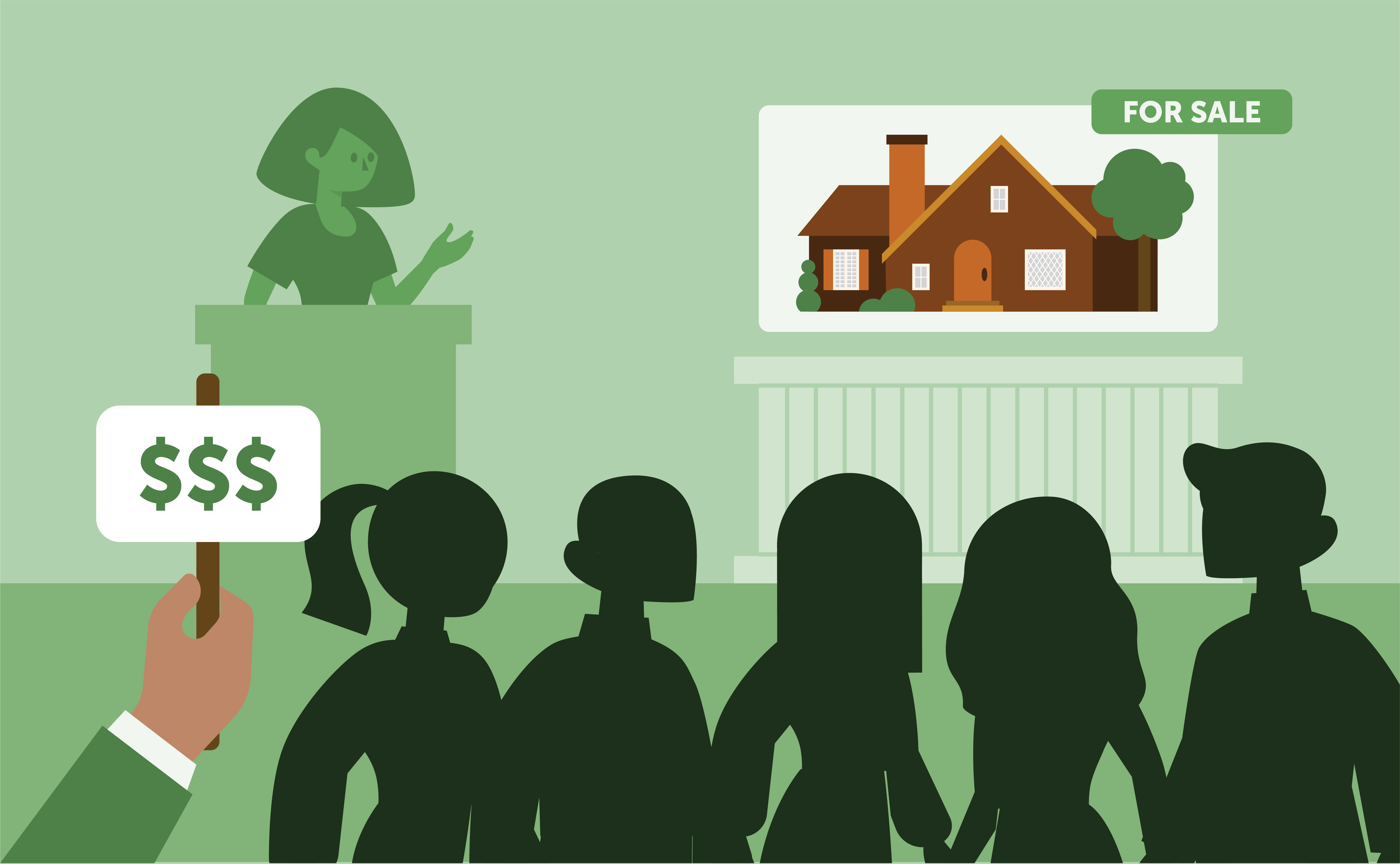 Maybe you've been in the market to buy a home for a while. Or you're just getting started. Either way, Reali's got a few tips to help you kick your home buying game into gear.
One of the top questions we get from home buyers is: how can I improve my offer to secure the home of my dreams? While there's no sure way to get your offer accepted, here are five tips that will help you rethink your offer strategy in a competitive market.
1. Calculate your max price and search for homes below that number.
Imagine this: you're searching for a home and only taking a serious look at the ones at the top of your budget. You place offers but get outbid every time. Sound familiar?
If you're only looking at homes at the top of your budget, you are more likely to get priced out of the market. Buyers who can pay more for a home, can and will outbid you. It's just the reality of what we're seeing. Just to give you some insight, there are some markets in California where buyers are often paying more than the asking price of the home. In these cases, it may require placing multiple offers to get your offer accepted.
It's time to get realistic about your budget. If you're following the selling prices of the neighborhoods you're interested in, you'll get a better understanding of a new home's prospective selling price once it hits the market. The Reali Team will also provide you with hard data to help you make some informed decisions before you place your offer.
Of course, you'll need to be qualified to know what your actual budget is. More on getting Reali Verified here.
2. Comps don't lie.
Bottom line: When you're buying a home, real estate comparables — or comps — are your best friend. Reali Experts have years of experience running comps, and they work hard behind the scenes to prepare and present you with the best market data. Your offer is more likely to result in success if you follow data from the comps.
What doesn't work?
Here's an example of someone who didn't use comps to his advantage. We sent one customer comps for a home that showed an estimated value of $1.2 million. The client decided to make an offer for $900K. Guess what? He didn't get the home. Not even a counteroffer because, in this case, he wasn't even in the ballpark. Don't be that guy.
3. There are no "deals" in a competitive market.
Go all in with your best number from the beginning. Make an offer that's realistic and still within your budget. Given that there's a shortage of inventory, home buyers are paying over the asking price for a home. The advice we always give to buyers is don't overpay to the point that you're sick each month. You have to be comfortable with your monthly payment and feel good about your offer.
Now for the fun part. When you buy with Reali, you get 1% cash back at the close of escrow to make your home buying experience more affordable. There may not be any deals in a competitive market, but only Reali Buyers get a check at the end of the deal.
4. Put some emotion behind your offer with a video or letter.
As an exclusive benefit for Reali buyers, we can create a video highlighting what you love about a particular home, adding a personal touch to your offer. Sellers appreciate authentic video insights, and having that may push you to the top of the consideration list. With a personal video, you have an opportunity to add some emotion to a process that's traditionally very transactional. And, if you can use this step to connect with the seller, your offer may get more attention. More on this topic here.
5. Have a plan before you enter the market
There are so many reasons to buy a home from tax advantages to putting down roots. If you find a home you love and you're ready to buy, do it. If you're smart about your budget and understand the comps, you'll be more successful with the offers you place.
Ready to get started or already have a listing in mind? It's easy! Open the Reali app, search through homes, place an offer when you've found the one, and chat with Reali when you have any questions.
The Bottom Line
Call us at 858.880.0195 or email portia.green@compass.com to get started.

Related Posts
• Are We Doomed to High Interest Forever? • When the pandemic…

• How to Buy a House with an ADU to Lease as…

• Weighing the Perks & Risks of FHA 203k Loans • Shopping…