• 4 Clever Ideas to Decorate Your House This Halloween •

When you think about decorating your home for the holidays, Halloween may not be the first holiday that comes to mind — but that's all the more reason to decorate and make your home stand out among the rest.
If you want to get your home ready for Halloween, but you're not quite sure where to start, have no fear. Fortunately, it's hard to "overdo" the Halloween decorations. Whether you're a fan of natural corn stalks and hay bales, you prefer smiling and kid-friendly decorations, or you want to go all-out with a DIY haunted house, Halloween is the perfect opportunity to show off your creativity.
To help you get started, here are 4 spooktacular ways to decorate your home, sure to make your home extra fun and spooky this year — and the talk of the neighborhood.
Kid-Friendly Goblin House
If you have small children at home, or even if you're just a big kid at heart, these kid-friendly decorations can be a great way to enjoy a fun, but not too scary, Halloween experience. And, as an added bonus, your children can help you with these fun crafts and decorations.
Carve or paint pumpkins to decorate your front porch or steps
Replace the lightbulb on your porch with a blacklight bulb
Make and hang white "ghosts" using plastic or canvas drop cloths or old bedsheets (thrift stores are a great place to find old or mismatched sheets)
Make a Jack-o-Lantern scarecrow using straw, some old clothes, and a silly hat
Have your kids make homemade Halloween-themed decorations, and then hang them on the porch or display them in your windows
Decorate a Halloween tree in your front yard, using blank and orange streamers or crepe paper, orange lights, and Halloween themed or colored decorations
Add battery-powered candles to your driveway, walkway, or sidewalk
Decorate your lawn with inflatables — there are so many to choose from!
Create the Illusion of a Creepy, Abandoned House
If you're looking to up the spooky factor of your home for Halloween, creating the illusion of an old, abandoned house is a great way to go. Try these decorations to turn your home into a creepy, deserted house in no time.
Add artificial spiderwebs and spiders to your windows and doorways
Affix broken glass stickers to your windows for an instant uptick in creepiness
Darken your porch and entryway by replacing your light bulbs with yellow bulbs or black lights
If you have a porch swing on your porch or in your yard, hang it crookedly for a lopsided effect
Prop boards or plywood against your windows to give your home a boarded-up look and make it feel abandoned
Gather stems or old, dead plants and flowers to make a spooky arrangement for your front porch
Flickering electric candles in your window lend a creepy, haunted effect, without being overly scary
Convert Your Garage into a Haunted House
If you are having a Halloween party, or want to give trick-or-treaters an extra scare or two when they visit your house, converting your garage into a haunted house is a great way to go.
Start by clearing out any clutter. Move anything in the middle of the garage against the wall, and cover it with a black sheet or plastic. Make sure there are no tripping hazards and that you have well-defined walkways
Create blind corners, since part of the appeal of a haunted house is having no idea what is coming next or what will jump out at you from around the corner
Set the scene with black lights, a creepy soundtrack, and fog machines
Create a spooky entrance, with strategically placed outdoor lighting illuminating trees or bushes to cast creepy shadows. Set figures or cutouts in front of the lights to create the same shadowy effects against the exterior of your house
Get Seasonal with Fall Decor
Of course, if you'd prefer a less spooky aesthetic, you can create a picture-perfect autumn backdrop at your home, using minimalistic and natural decorations.
Use bales of hay or straw to create a rustic, autumn vibe (these can also double as outdoor seating for a party or gathering)
Corn stalks look great in a vertical arrangement, either around a light post or by your front door
Pumpkins are the perfect compromise between Halloween and autumn decorations, no carving or painting required
Place gourds or colorful corn in a basket to create a unique autumnal arrangement
The Bottom Line
At Reali, we offer our customers smarter financing, faster transitions, and smoother moves. To learn more about the products we offer and to keep up with all things real estate, make sure to follow our blog.
Call us at 858.880.0195 or email portia.green@compass.com to get started with Reali today.

Share This
About The Author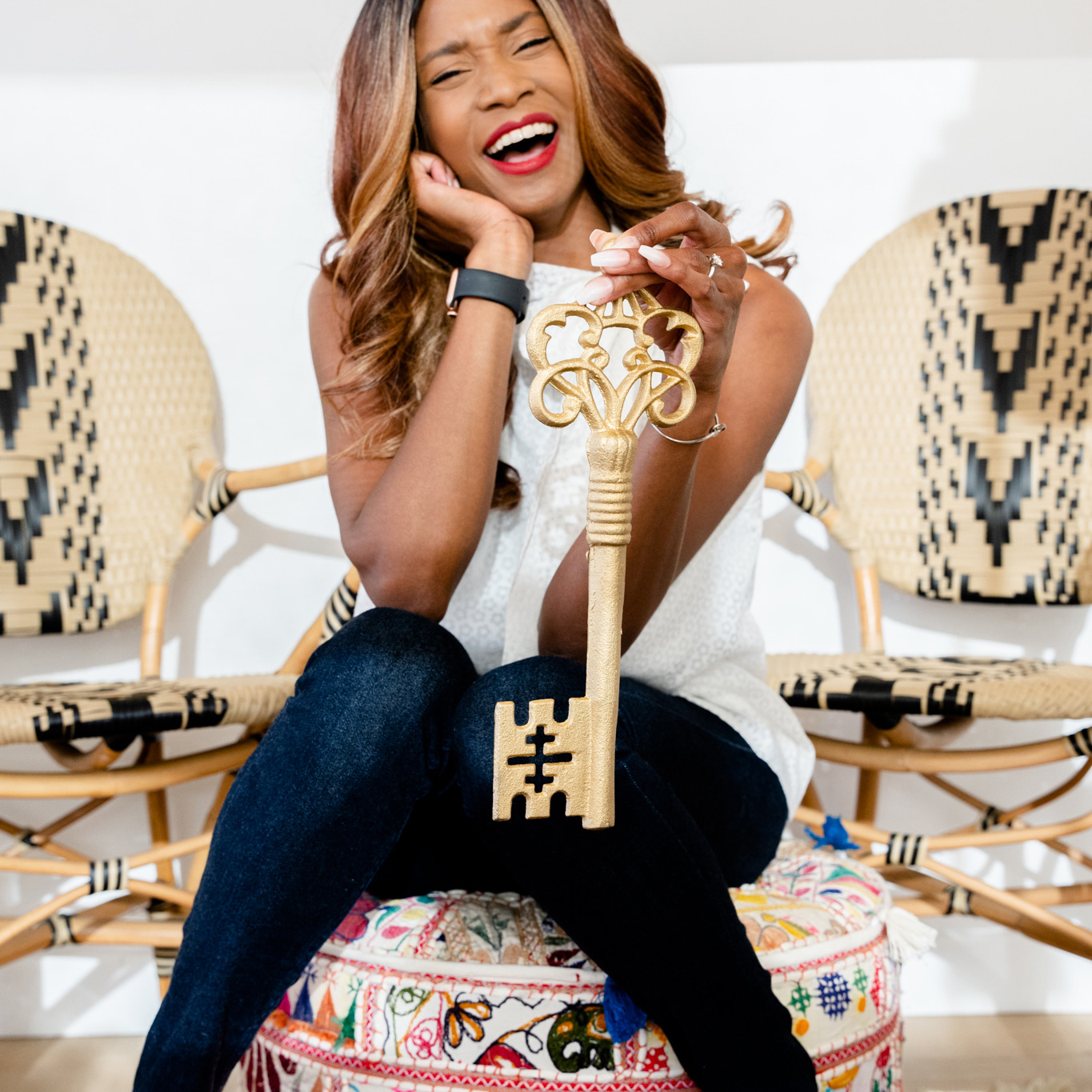 Portia's clients all have a similar story. She feels like a friend and most likely you met her at the kitchen table or huddled up in the living room. Her personable nature and easy going approach attract sellers and buyers alike, in what can be a stressful and emotionally charged experience. An experienced REALTOR® with 15 years experience, she is just as excited about real estate today as she was with her first transaction. Portia remains ever-committed to helping her clients find their place in the world and helping busy people navigate this crazy real estate market like a pro.
Related Posts
• Weighing In on Home Gyms • Winter and early spring are…

• These Interior Trends Will Make a Mark in 2023 • Many…

• How Curb Appeal Affects Home Value • When it comes to…