• How to Make Your House Look Good Enough to Sell Fast •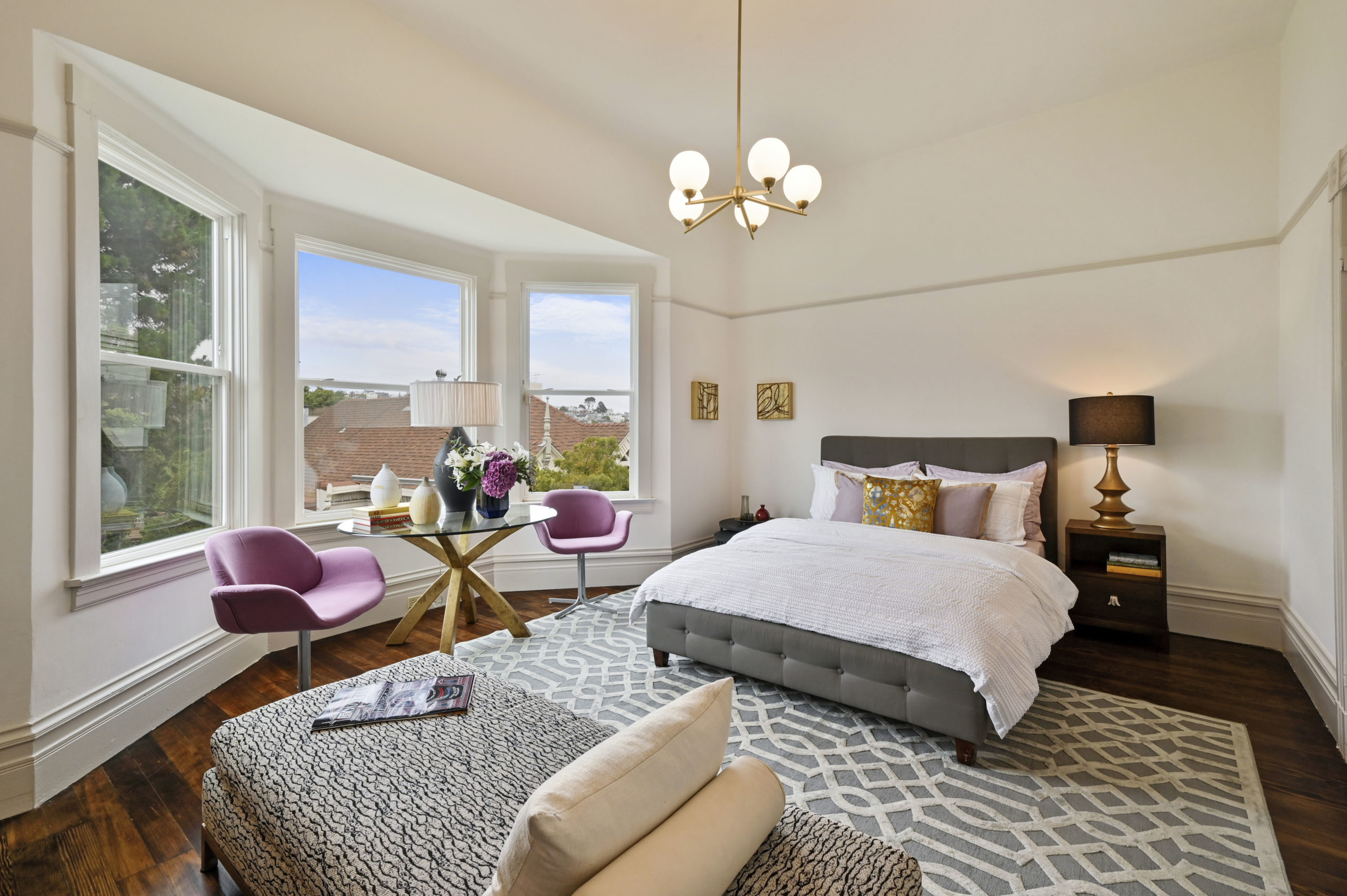 If you plan to put your house on the market, you likely want to sell it as soon as possible and for the full asking price or more. To set yourself up for success, you may want to consider home staging. But, what is staging and where do you start?
Staging a home is an essential component of assisting buyers in visualizing themselves living there with their own furnishings and décor rather than yours. Let's talk about how you can benefit from staging your home for selling.
What is home staging?
Home staging is the process of preparing a property for sale to appeal to possible buyers. It entails remodeling, furniture shifting, cleaning, and other aesthetic tactics to display the house in the best possible light. But what is staging a house meant to accomplish? Home staging's objective is to make the house as desirable to as many potential purchasers as possible. Real estate brokers frequently hire professional home stagers — or will help with staging your home for selling themselves — to assist sellers in getting their properties ready to show to potential buyers.
What does a home stager do?
If you're planning to sell your property, you're probably already considering spending money on a spruce-up to give yourself the best chances at a fast turnaround and full asking price. And when it comes to home staging, you want to choose a low-cost strategy to sell it quickly. If you aren't a design enthusiast, don't worry; experienced professionals called home stagers can help. But what exactly is a home stager, and how can they assist you?
A home stager is in charge of getting a house to be in its most presentable condition. The point of staging a home is to make it more desirable to potential buyers while still allowing them to envision adding their own unique touches. Stagers will bring in furniture, paintings, and accessories to ensure the décor is inviting and best reflects the house's potential. Staging also makes a property appear more "move-in ready," which means it doesn't seem to require much maintenance or repair before a new buyer can move in.
How much is home staging?
When it comes to the cost of staging your home for selling, typically the more expensive a property is, the more it costs to stage it. For a two-hour consultation, most home stagers' prices will fall between $150 and $600. In addition, there's a monthly fee of $500 to $600 for staging a house, meaning the faster you sell, the less you'll spend on it. If your home is on the market and being shown to potential buyers, you'll need staging items for either a few days to a few months. Even if the property sells fast, many stagers will bill for a minimum of three months' worth of décor.
Typically, a 2,000-square-foot house costs about $2,000 per month to equip. Note that this average is based on simply staging a few key rooms. However, staging does not have to be costly. Many sellers save money by hiring a home stager to rearrange their existing furniture. If you're moving out and taking everything with you, you'll need to rent some furniture in order to make your home more appealing in photographs.
How to Stage Your Home
There are a few options available to you when it comes to staging your house, the main three being:
Do it yourself (DIY)
Work with a local Reali Agent
Hire a professional staging firm to perform the work for you
DIY: Do It Yourself Staging
Doing your own home staging might be a smart choice if you're confident in your ability to design and display the house (or if you just want to save money). Repainting the walls, rearranging your sofa and chairs, adding new throw cushions, eliminating any hint of the current residents, and adding flourishes like fresh flowers are all things to consider. Consider these 6 home improvements to sell your home for top dollar.
Work with a Reali Agent
If you are a homeowner looking to buy and sell simultaneously, Reali's Buy Before You Sell can help you buy your next home with cash, move in faster than ever before, then sell your current home for more. Depending on your location and the staging package selected, Reali will even help pay for and arrange the staging of your home. You can start the process by finding a Reali Agent near you.
Where to Get Started with Home Staging
You can hire a professional stager or staging firm to arrange your house if you prefer a more hands-off approach. These are industry professionals who, in many cases, have interior decorating, design, or even real estate knowledge that might benefit you. You don't need to furnish every room in your house with new furniture; a few key areas will have the most significant impact. Here are some suggestions on where to begin:
Begin outside: Curb appeal isn't just a catchphrase used by landscapers to increase their profits. It's a vital first impression that encourages buyers to stop and look, eager to enter. Make sure your yard is in good shape, trash cans and lawn care equipment are hidden, and house numbers are visible and appealing.
Straighten up the entrance: When potential buyers enter your house, they get their first impression from the entryway. Ensure your personal items are placed out of sight and add some potted plants at the entry.
The one-quarter, one-third, and one-half rule: Most homes have much too much furniture and accessories. Remove your junk, don't simply straighten it up. According to this rule, place: A quarter of your furniture in storage, a third of your books in boxes, and half of your knickknacks hidden away. Cabinets, closets, and countertops should all follow the same guideline. Buyers will assume they're too small if they're overstuffed. Maintain a neat appearance and leave one-third to one-half of them vacant (place just a few things on each shelf). Don't forget to downsize your outdoor furniture and accessories as well.
Clean everything from top to bottom: Hire a cleaning company to come in on a regular basis while your house is on the market, or at the very least for a one-time deep cleaning. Don't forget to clean behind the toilet, bathroom grout, and beneath sinks. Vacuum behind and beneath your furniture.
Emphasize the most attractive aspects of the home: When preparing your home for showing, the stager should highlight the architecture. If you're doing it yourself, here are a few tips:
Arrange your furniture such that vistas, fireplaces, and other architectural elements are framed rather than obscured.
Place tall things against tall walls (furniture, vases, paintings, or plants). The traffic movement should be highlighted rather than blocked.
Grab a few of your gym-loving friends and experiment with different furniture arrangements.
Perform some touch-ups: A home's appearance is degraded by fading paint or outdated furniture. A fresh coat of neutral-toned paint creates a lovely backdrop for potential buyers. Buyers actively look for faults in order to negotiate a lower house price. The unstable railing and the fracture in the ceiling plaster may not be structural, but purchasers will notice and start to wonder what else is wrong. Take care of any and all repairs, no matter how trivial the issue is.
Get rid of old furniture: While your property is on the market, buy new furniture, exchange pieces with a friend or family, or store existing furniture and rent a more contemporary design. Area rugs that are worn out detract from the beauty of wood flooring. Shag or other vintage carpeting repels purchasers, so replace it if possible or clean it if you can't. A cheap new countertop, new cabinet doors, or even new cabinet hardware can quickly refresh a drab kitchen.
Remove your personal photos and knickknacks: While your home is a reflection of your life, the point of staging a home is to let others picture themselves in it. Put your collections, personal photographs, and anything else you wouldn't expect to see on a furniture shop floor in boxes. Blow dryers, cosmetics, and toothbrushes should all be put away. Buyers must envision themselves in your house rather than speculate about the existing occupants.
Find storage away from your home: It's easy to cram all of your extras into the basement or garage, but potential buyers will want to have an accurate estimate of the home's actual dimensions. It's best to opt for a storage unit or borrow a garage for a while to make them as empty as feasible.
If you're looking for a quick way to sell your residence, staging your home for selling is a great start. Having an expert real estate agent team on your side to sell and buy can make all the difference. Your home is your biggest investment, so make the most of it. Buy your new house with the power of cash, move in faster than ever before, and let a local Reali Agent handle the rest.
The Bottom Line
Ready to implement these low lift, high-impact staging tips and create a winning gameplan to sell your home for top dollar? Call us at 858.880.0195 or email portia.green@compass.com to get started with Reali today. 

Share This
About The Author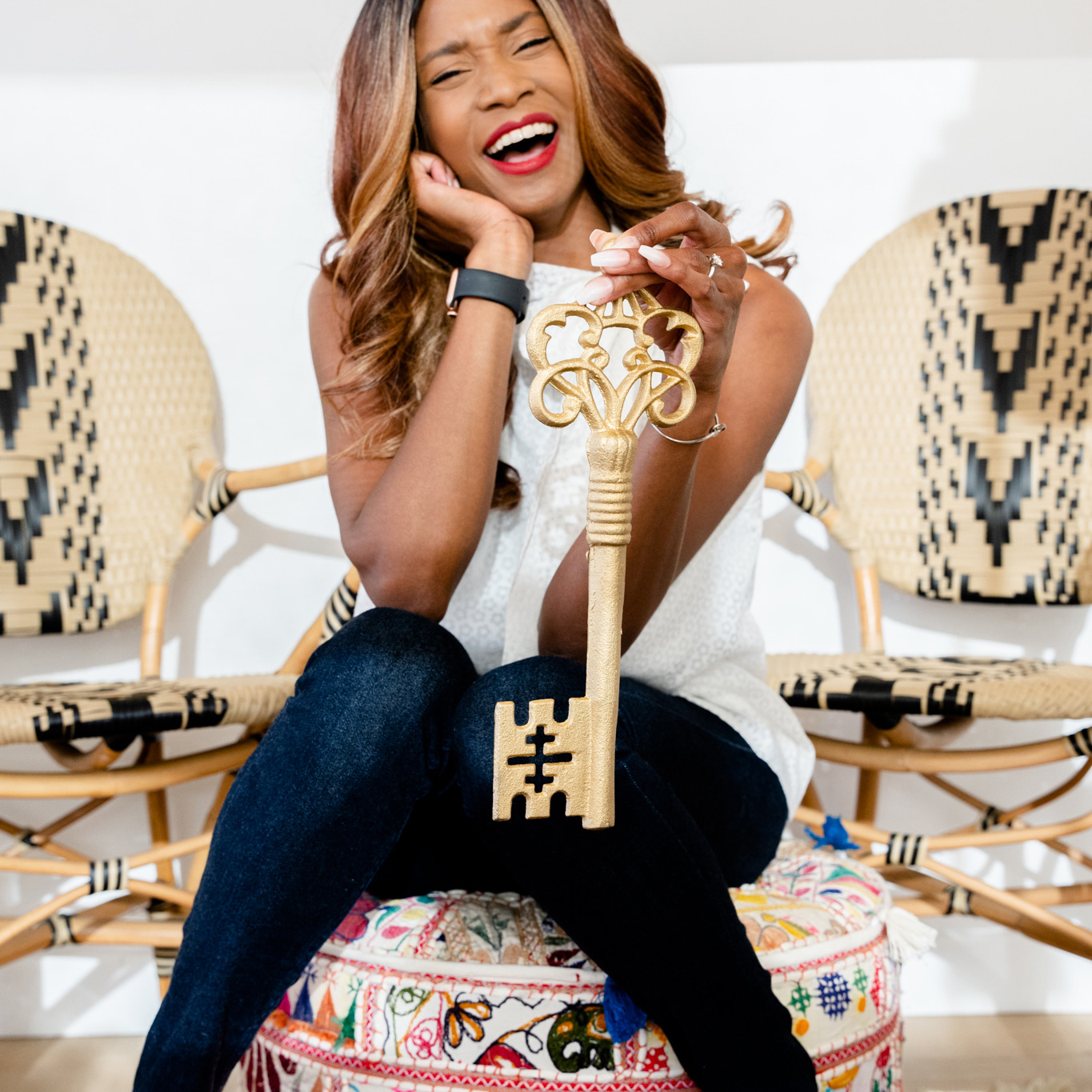 Portia's clients all have a similar story. She feels like a friend and most likely you met her at the kitchen table or huddled up in the living room. Her personable nature and easy going approach attract sellers and buyers alike, in what can be a stressful and emotionally charged experience. An experienced REALTOR® with 15 years experience, she is just as excited about real estate today as she was with her first transaction. Portia remains ever-committed to helping her clients find their place in the world and helping busy people navigate this crazy real estate market like a pro.
Related Posts
• Weighing In on Home Gyms • Winter and early spring are…

• These Interior Trends Will Make a Mark in 2023 • Many…

• How Curb Appeal Affects Home Value • When it comes to…