• Mortgage Refinance Options for Homeowners with Bad Credit •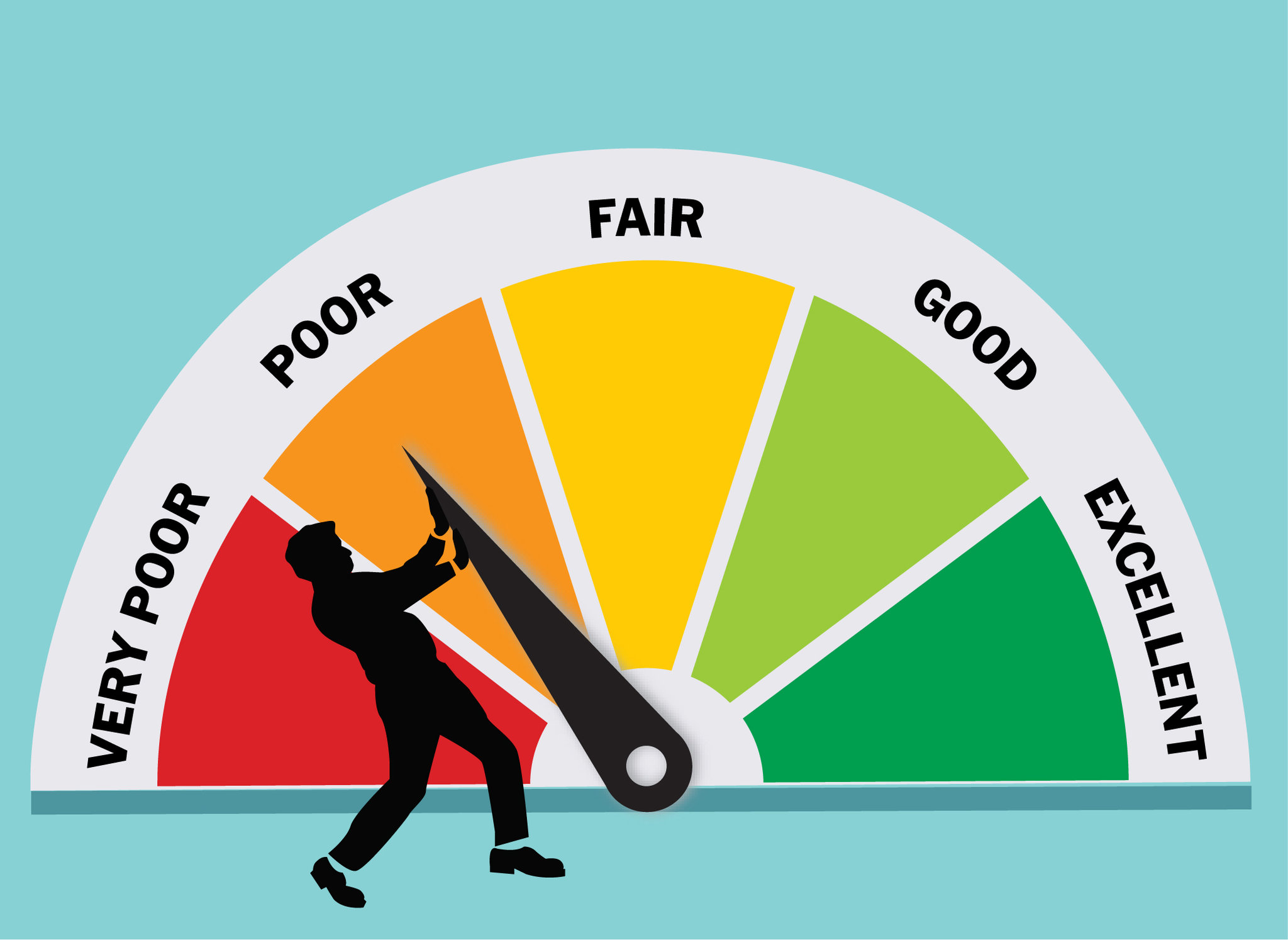 The average FICO credit score hovers around 695, but if you fall below the average, all is not lost. There are still ways that you can buy or refinance a home. Through persistence, planning, and financial strategy, you can achieve your goals and refinance your home.
If you're looking to refinance your home but have less than stellar credit, here are some tips for making it happen:
1. Work on improving your credit score
Some great tips for keeping your credit score healthy include: not paying bills late, not closing old accounts, paying attention to your credit report, and not applying for more lines of credit. All of these can help you secure the home loan you're looking for.
And remember, there are ways to improve your score. One of the biggest impacts on credit scores is having credit cards with greater than 30% utilization. A few tips for managing your credit card bills are options such as becoming an authorized user on an account with a family member who has great credit, watching for errors on your credit file, reducing debt and spending on credit cards, preserving credit history, and consolidating credit cards wisely, if at all.
2. Speak with several lenders
Not all refinance programs and guidelines are the same. We recommend you shop around and speak to several lenders before you decide to lock in your loans so you understand what options are available to you, for the lowest price.
Whether you want to learn how mortgages work or are ready to shop rates and programs, our team can help.
3. Consider getting a cosigner
This is a big ask even for family members, etc. Cosigners with good/great credit can help you get the loan you're looking for but it may also put them at risk if you do not make the loan payments and if you do not make them on time. This is something to consider if you have family or friends who are willing to cosign for you.
4. You might have FHA refinance options
The FHA Streamline Refinance allows you to reduce the interest rate on the current home loan quickly and often without an appraisal. This refinance option cuts down on the amount of paperwork that has to be completed by the lender, saving you time and money.
5. You might have unique options available
Many lenders offer streamlined alternatives to existing borrowers to lower costs and make refinancing easily accessible. Many banks offer refinancing programs that allow for lower credit score requirements, limited paperwork, and easier asset and income verification.
The VA home loan program for veterans and the USDA home loan program in rural and suburban neighborhoods offer streamline refinancing.
The VA offers a streamlined VA loan to refinance, also called the "Interest Rate Reduction Refinancing Loan." VA streamline refinancing is simple to execute and can save a lot of money now that the mortgage rates are lower. The VA doesn't require an appraisal or credit underwriting package and you can also roll the refinancing costs into a new loan or opt for a no-cost refinance.
The USDA streamline program was rolled out nationally this year after starting in 2012 in 34 states. The program is now available in all 50 states. The USDA loans close quickly because of the minimum eligibility requirements. There are no credit report requirements, no home appraisal needed, and no property inspection requirements. The loans also allow you to transfer escrow charges and closings costs to the new loan amount, giving homeowners a no cash out of pocket refinance.
Know your options when you refinance a home with bad credit
Use our refinance calculator tool to get an online loan estimate to help you determine the right option that will work for you.
The Bottom Line
Call us at 858.880.0195 or email portia.green@compass.com to get started.

Related Posts
• Refinancing a House During Divorce, Before or After Separation • Divorce…it…

• Tips to Finance a Home Loan When You're Self-Employed • Ready…

• See How Much You Qualify For on a Mortgage Before Touring…