• Refinancing a House During Divorce, Before or After Separation •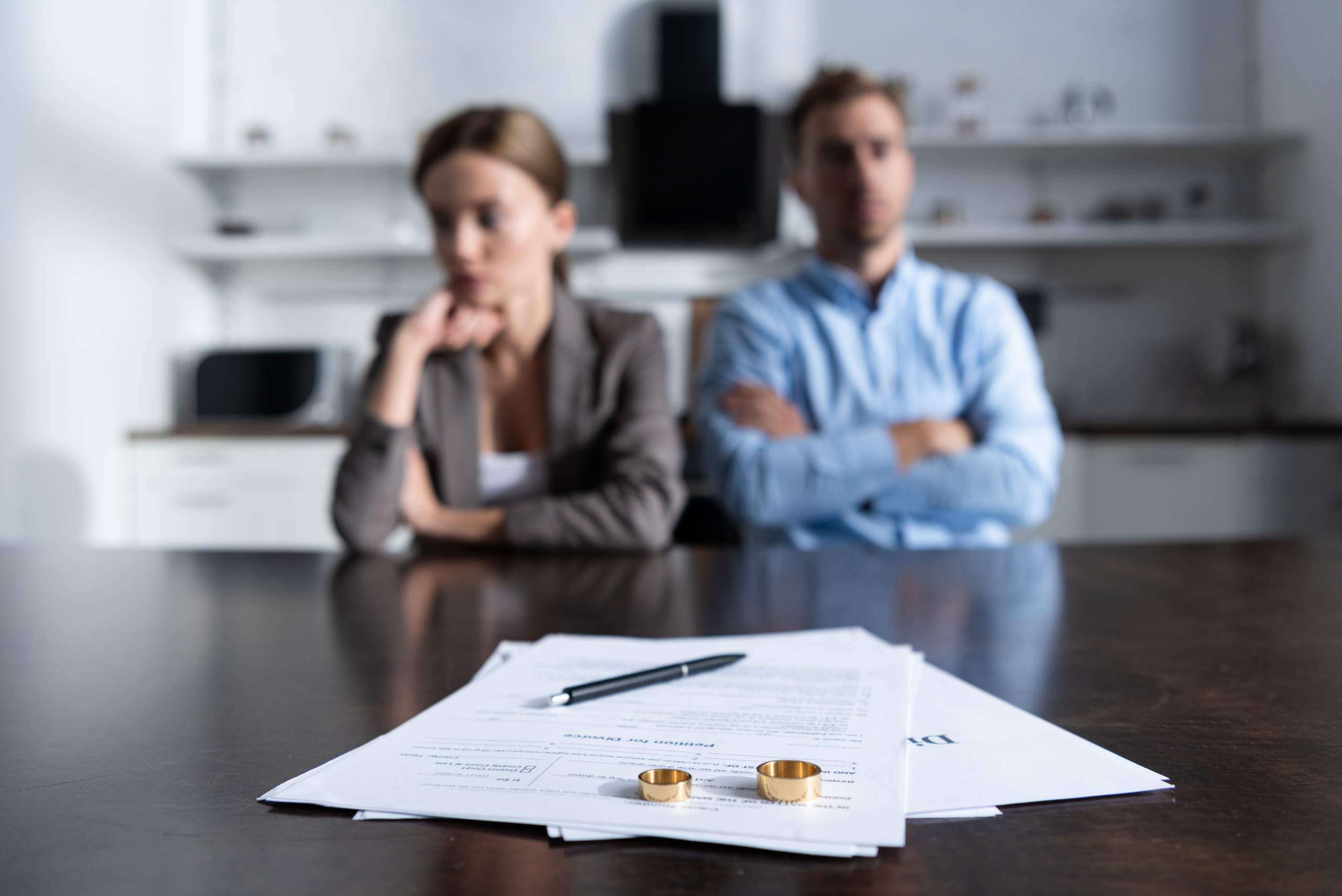 Divorce…it sucks. It is usually painful, stressful – sometimes devastating. One of the ugliest things about getting through it is often figuring out the logistics of how to divide everything up. You're going back and forth about who gets the kids, the furniture, the money, and yes, the house.
Your home is likely the most valuable joint asset you purchased together. Even when you are legally divorced according to the law, your mortgage lender still views you as a married couple, in essence. You took the loan out together so you are both responsible.
Real talk: you are on your own now. Your situation has changed dramatically. The way that you approach the process can make a big difference in whether or not you are able to make the best financial decisions for YOU individually moving forward. You have to face the fact that:
Financial decisions will now be calculated based on your income alone.
You have to start thinking in terms of me and not we now.
You have to get real about whether or not you can afford the house on your own.
You have to let go of the emotional attachment to the house and be as objective as possible about whether to sell it or take sole ownership of it.
The first decision that has to be made is whether or not you are going to sell the house and split the profits or one of you are going to buy the other out. This decision can have long-lasting repercussions on both of you if it is not done right. If you decide to keep the house, here is what you need to consider.
Who Is In the Best Financial Position to Take Over the Mortgage?
To answer this question, read # 4 above and re-read it…and re-read it. If you don't have any children, it can often be easier to let the house go. But, when kids are involved, this question becomes extremely complicated. Does the parent with custody of the kids get the house? What if that person can't afford the house on their own?
In an amicable divorce, the spouse moving out may be willing to keep their name on the mortgage. They may be willing to do that for a few months to a year to give the other spouse time to get financially stable. Sometimes, they do it until the kids graduate and leave the house.
Unfortunately, not all divorces are amicable and neither party wants to risk leaving their name on the mortgage. In most situations, you are going to have to refinance in order to get the mortgage in your name alone.
With credit rules tight right now, qualifying for refinancing may be much harder on your own. You beed to start shopping around now. There are a lot of things you have to get in order to prepare for a refinance.
There are terms you need to familiarize yourself with. Some questions that you need to ask yourself:
How much equity do I have in my house and how are we going to divvy it up?
How much can I borrow to stay within my loan to value ratio, and is it enough?
Will refinancing increase my monthly payment and by how much?
Will I qualify for refinancing or is my spouse in a better position to refinance?
Is my credit score high enough to get a good interest rate on my new mortgage?
Again, leave the emotion out of it. If you have been wronged and your spouse is in a better financial position, you have to be honest about it. If your credit score isn't the best, if your only proof of income is anticipated alimony and child support, or if your divorce is a contentious one, you may want to speak to your attorney about selling and going your separate ways.
Alimony typically doesn't count as proof of income for banks without a history of timely payments. You do have two options:
Ask your lender about a manual underwriter who will consider your circumstances. Or apply for a low-income refinancing program.
The Moral of the Story: Refinance Before the Divorce, Not After
With all these considerations to make, it's often in the best interest of both parties to refinance before, not after, a divorce. Banks aren't going to take any chances on such a volatile situation. You would be wise to try to settle the house issue before you file for divorce.
The benefit to refinancing before the divorce is finalized is that you both have skin in the game and it benefits both of you to settle the issue. After the divorce (especially in a nasty one) trying to get some cooperation from your ex on these issues can be harder to do.
Countless divorces have happened where the judge ordered one party to refinance and release the other party from the mortgage by a certain date. If the bank denies the loan, the judge cannot make the bank approve it and there is nothing you can do about it. And you are still on the hook for that debt as long as your name is on the mortgage.
Work Out a Timeline for Transfer of Ownership
If you have ever watched the People's Court, you know Judge Milian's favorite phrase, "Get it in writing." That applies to transfer of ownership, too. Especially in a bitter divorce, you need to take the steps necessary to get your or your ex's name off of the mortgage and the deed as soon as possible.
Otherwise, you will be setting yourself up for more trouble down the road. You have a few options for making this part as painless as possible:
Ask for a "quit claim deed" to allow for your name or your spouse's name to be released from the title as soon as your refinance goes through.
Similar to a quit claim deed, you can get what is called an "interspousal transfer grant deed" that changes the status of your home from community to separate property.
Check with your bank about a "loan assumption" to remove your spouse's name from the mortgage without refinancing. (FYI, not many lenders do this, but yours might…doesn't hurt to ask!)
Have these signed in front of a notary republic. It wouldn't hurt to have your attorney present either. Decide on who is going to pay closing costs and other fees and put together the buyout timeline in writing. A CDFA (Certified Divorce Financial Analyst) could help you map it all out, including taxes and who will pay for inspections or appraisals.
Make Refinancing Easier
That is most of what you need to know to refinance your mortgage while going through a divorce. If you are the one taking over the mortgage, we can make this step as hassle-free as possible; we know you need a break during this difficult time. We offer fast and reliable online refinancing.
You can get a quote, submit your application, go through verification, and close your loan from the comfort of your own home. Start putting the past behind you now by refinancing for your future today. Visit loans.reali.com to get started now and check our rates for free.
The Bottom Line
Call us at 858.880.0195 or email portia.green@compass.com to get started.

Share This
About The Author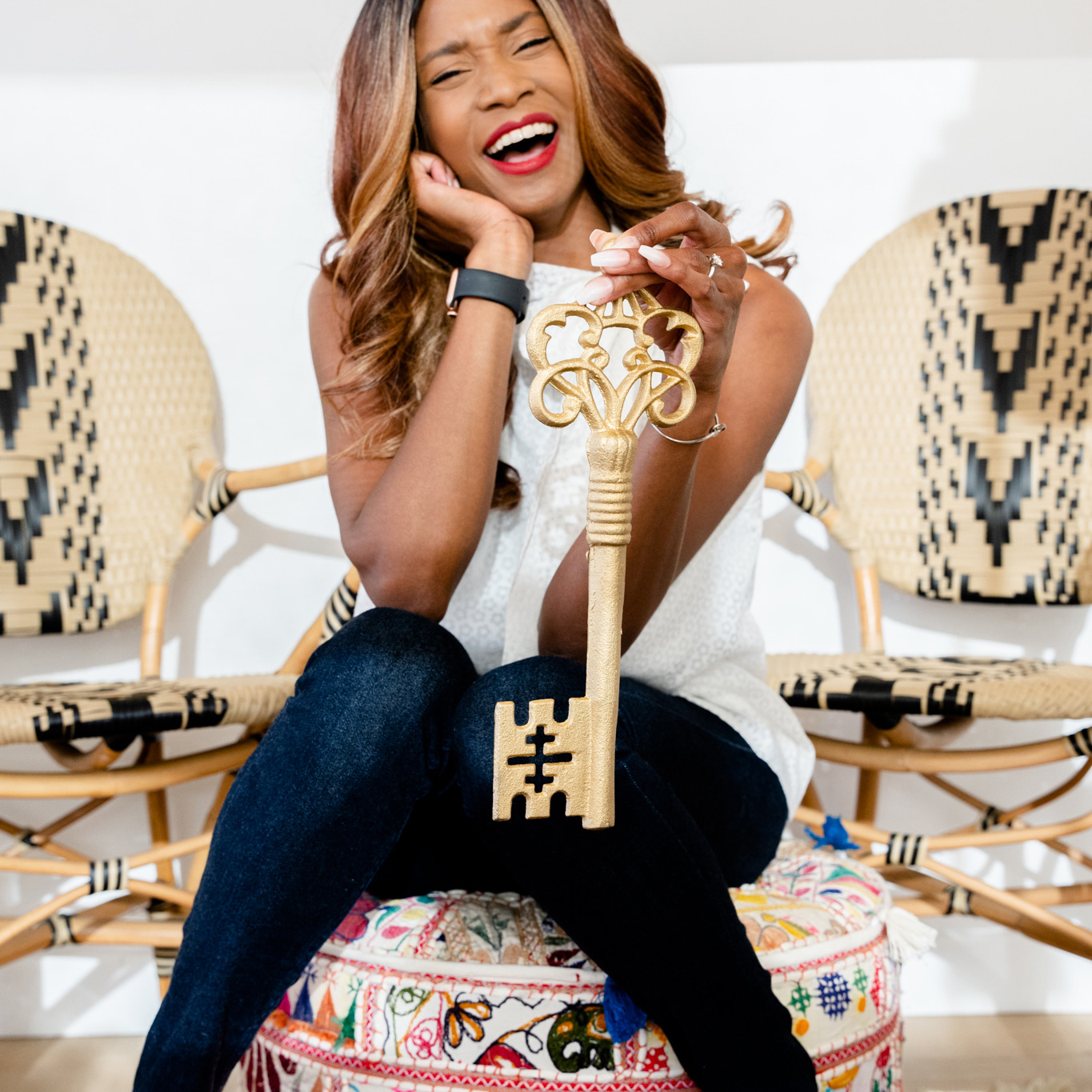 Portia's clients all have a similar story. She feels like a friend and most likely you met her at the kitchen table or huddled up in the living room. Her personable nature and easy going approach attract sellers and buyers alike, in what can be a stressful and emotionally charged experience. An experienced REALTOR® with 15 years experience, she is just as excited about real estate today as she was with her first transaction. Portia remains ever-committed to helping her clients find their place in the world and helping busy people navigate this crazy real estate market like a pro.
Related Posts
• Tips to Finance a Home Loan When You're Self-Employed • Ready…

• See How Much You Qualify For on a Mortgage Before Touring…

• Avoid These Common Mistakes When Refinancing into a Lower Interest Rate…